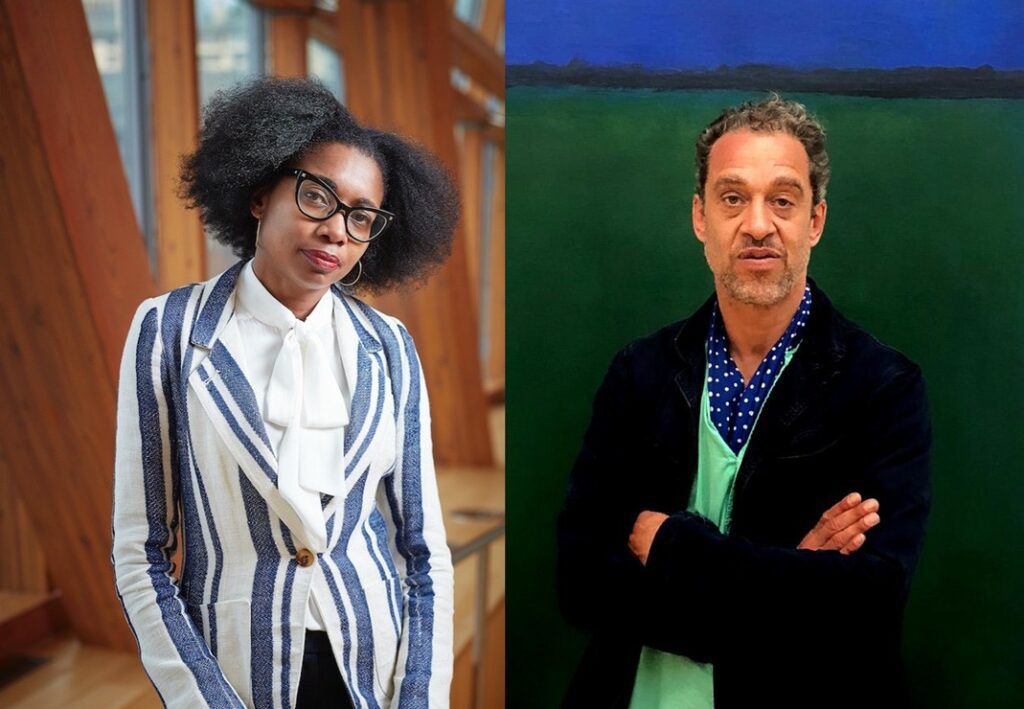 On November 16, artist Zak Ové joined Julie Crooks, Curator of Arts of Global Africa and the Diaspora at the Art Gallery of Ontario, for a discussion on Instagram Live about Ové's new commission for the AGO.
[Click here to watch the discussion on Instagram.]
The commission, an 18-foot-sculpture titled Moko Jumbie, was unveiled this fall and welcomes visitors to Fragments of Epic Memory, an exhibition organized by Crooks that brings together painting, sculpture and video by modern and contemporary Caribbean artists and invites viewers to experience the region's histories from Emancipation onward.
Ové's work has a conceptual connection with Carnival, Trinidad and the African Diaspora. Moko Jumbie, the Carnival character that his work is named after, is traditionally a guardian, protector figure that due to its soaring height can anticipate and protect the village against danger. In Carnival, the figure is represented by a person on stilts donning a colorful costume and mask.
Ové's Moko Jumbie sculptures have made headlines before, primarily when a set of two were commissioned by the British Museum and were permanently installed at the Africa Galleries, marking the first commission by the British Museum of a Caribbean artist.