INTRO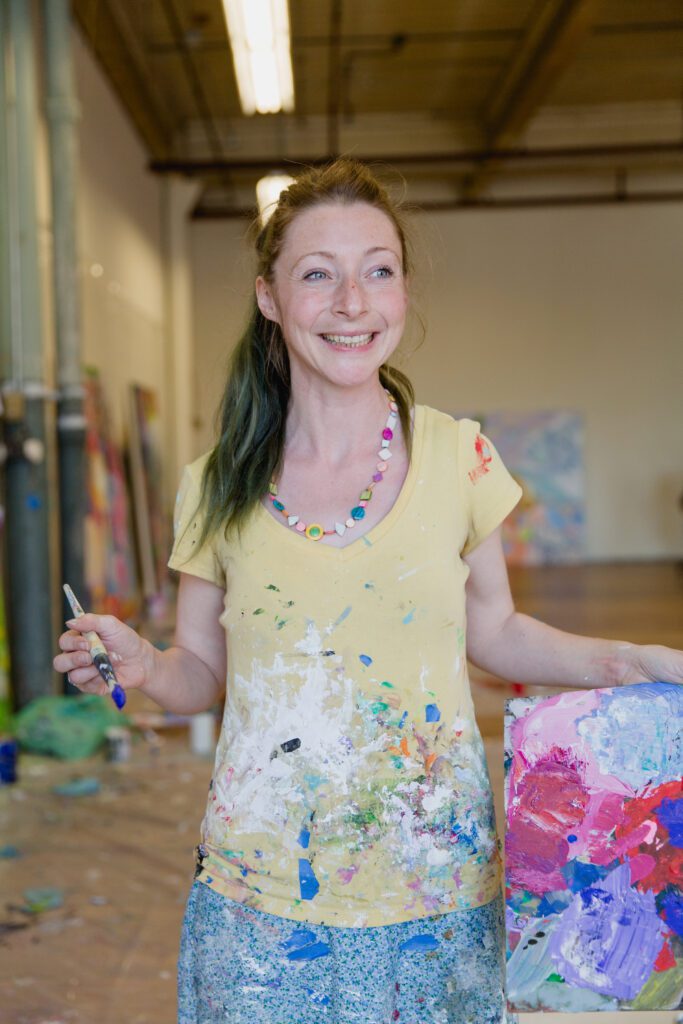 Artist Emilie Stark-Menneg (b. 1984) works in painting, video, and sculpture. She received her MFA from RISD in painting in 2019 and her BFA in combined media from Cornell in 2007.
Stark-Menneg is known for her vibrant paintings that combine concepts of movement and stability. Her works, which are often inspired by female performance artists, combine figurative painting and performance into a singular fluid form. In turn, her works question how performance art presents the body as a conduit, a passageway between states of absence and presence. Thus, Emilie Stark-Menneg's work attempts to fuse static art with performative movement – an ethos full of fluidity where bodies become landscapes and vise versa.
I want to create pictorial environments in which the most delicate, ethereal, and transient lifeforms are simultaneously the most resilient, radical, and free.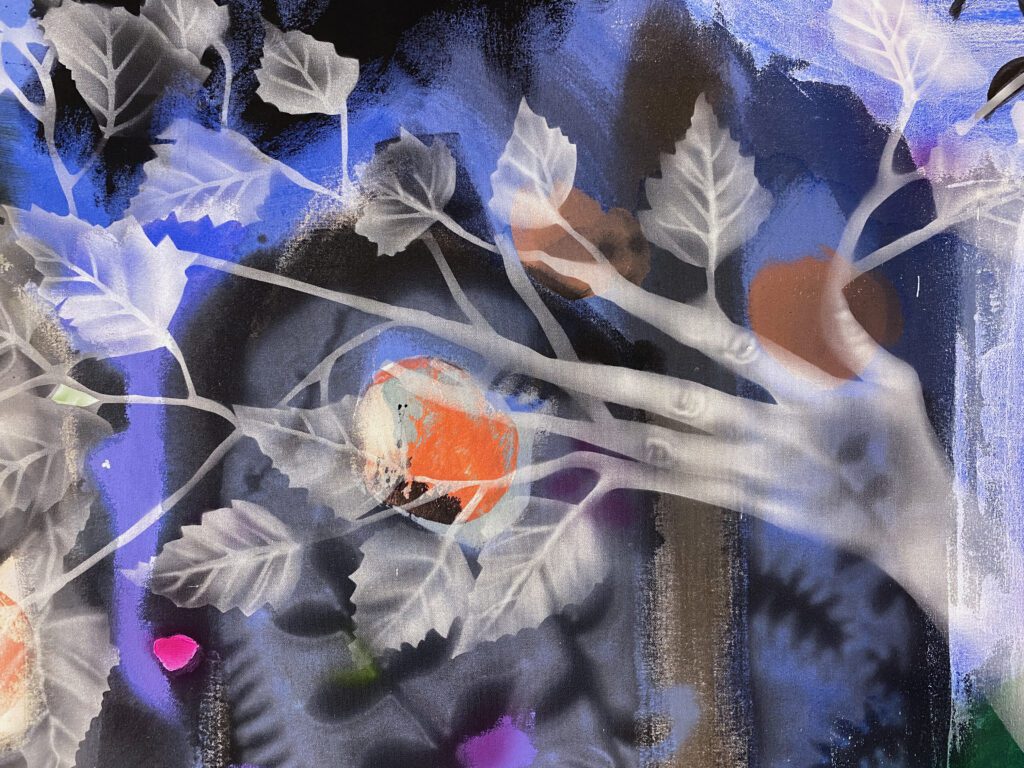 ON PROCESS
Often combining airbrush and hard-edge painting, Stark-Menneg's acrylic works on canvas are exploratory in process. She grows her works from a single concept or wash of color which, in turn, catalyzes a sequence of events where she reacts to each previous brush stroke with openness and empathy. Her inspiration comes from feminist performance art, photography, video, and film. She continuously looks for ways to embed these optical, theatrical, and performative practices into the construction and experience of a painting. Thus, her exploration begins.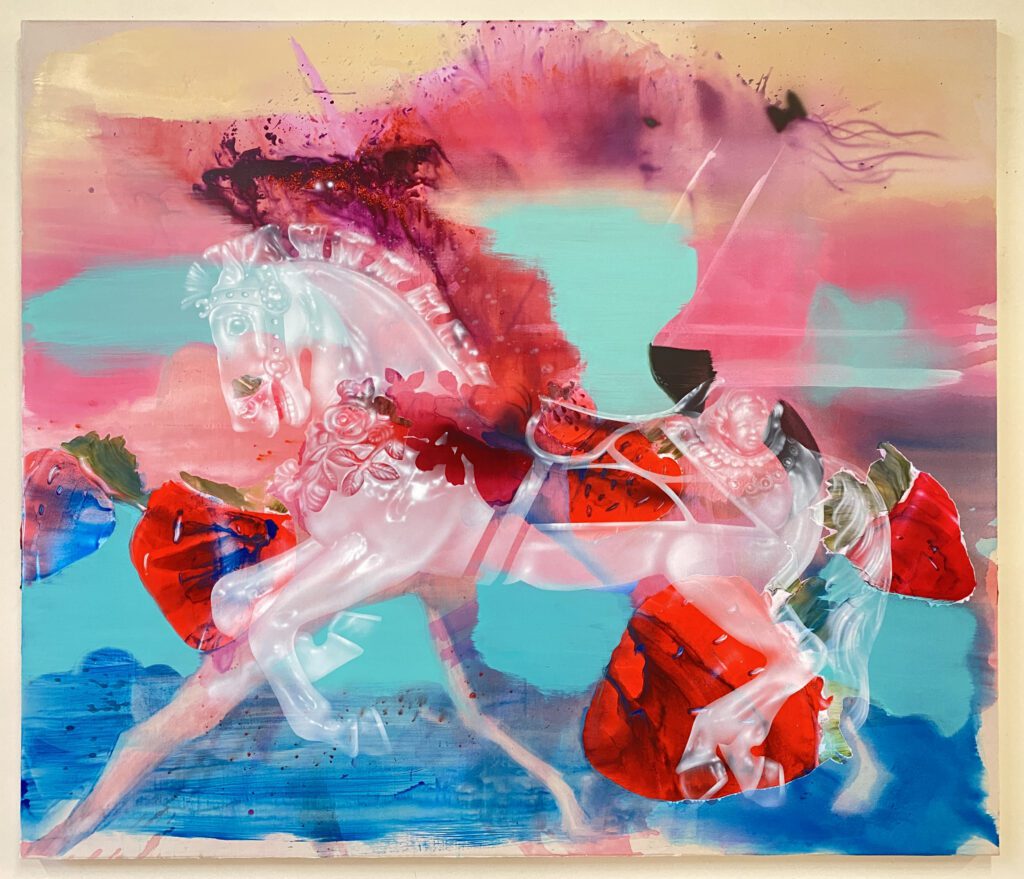 CURRENT PROJECTS
Emilie Stark-Menneg's latest project is a series of vivid pastel-colored paintings in cloud-like dreamscapes, often mixing flora and fantasy. These works, which are available on our online viewing room, feature figures that bleed into the encroaching environment and objects that surround them – blurring lines and disbanding hierarchies. This new body of work features a series of land protectors, custodians of fertile, soft, and wild places.
"They encircle and enrapture like clouds, obscuring and revealing both the endangered imagination and the verdant earth."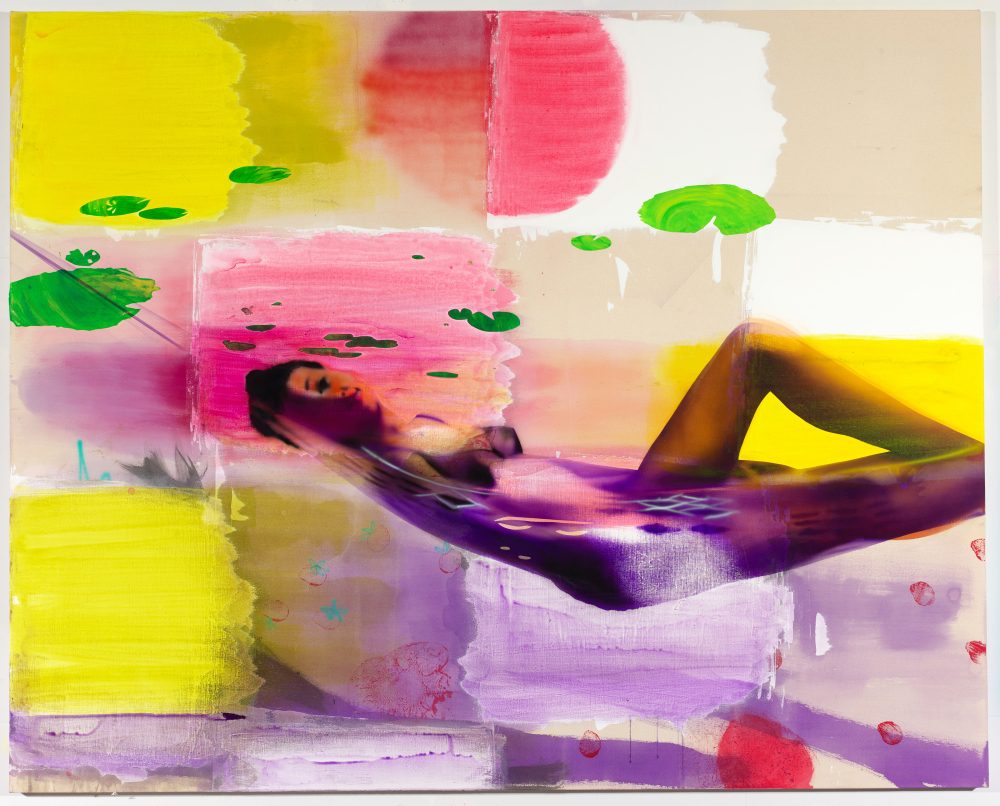 Stark-Menneg is currently featured in the group show "Shrubs" at Night Gallery in Los Angeles as well as "Horse Show" at Galleri Urbane. In 2021, her work was featured in "Strawberry Moon," a double exhibition of recent work held across two galleries: Steven Harvey Fine Art Projects and Morgan Lehman Gallery. The prompt for that show, which featured portraits of the artist and loved ones, was the words of choreographer Pina Bausch, who directed one of her dancers to "dance the moon." Emilie Stark-Menneg has a residency forthcoming with the Surf Point Foundation in 2023.