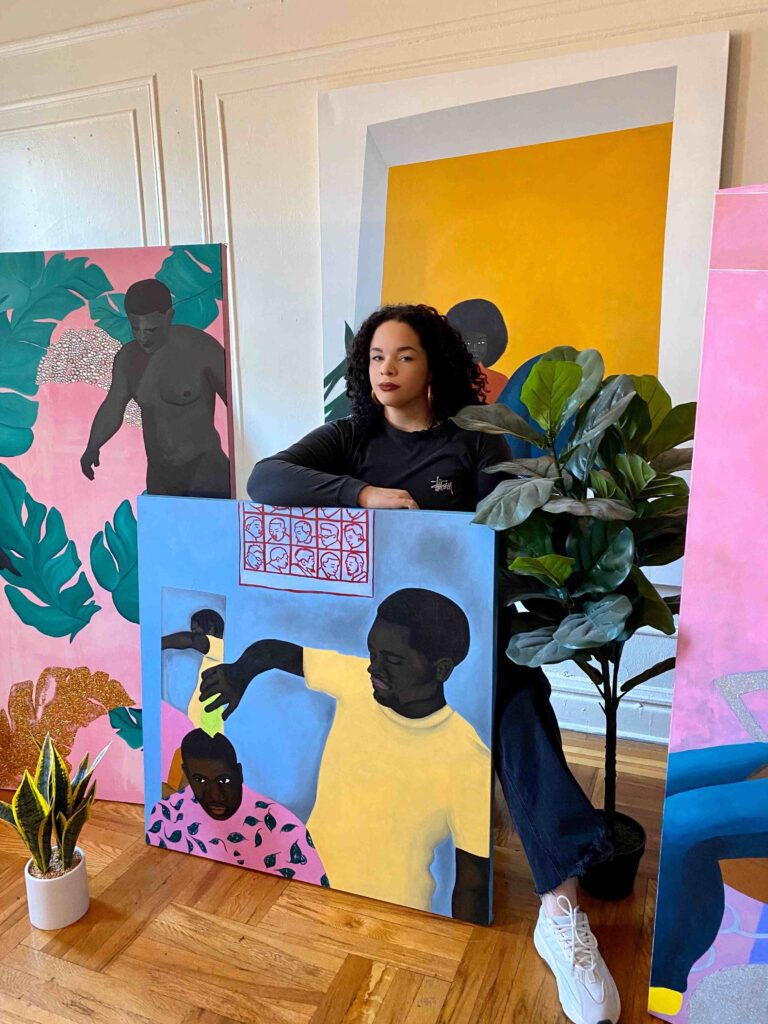 Tiffany Alfonseca (b. 1994) is Dominican-American mixed media artist who creates vibrant and colorful artworks that celebrates Black and Afro-Latinx diasporic culture. Alfonseca continuously taps into her Afro-Dominican roots and leverages it as a conceptual cantilever that provides a dynamic framework for her artistic practice. Moreover, her work aims to visually articulate that the Black and Afro-Latinx diaspora does not exist within a monolith, but that these communities are a cultural cornucopia that is vast, varied, and complex. Alfonseca's artwork is an intricate combination of beauty, diversity, and multilingualism that exemplifies the strength of the Black and Afro-Latinx diaspora.
Tiffany Alfonseca went to the Fashion Institute of Technology before receiving her Honors BFA at The School of Visual Arts in 2020. She lives and works in New York City.
On Process
Tiffany Alfonseca uses family and friends as inspiration behind her vivid portraits. Using photographs of her subjects, she situates each within bold and picturesque settings using acrylics, pencils, and bright and shiny materials such as glitter.