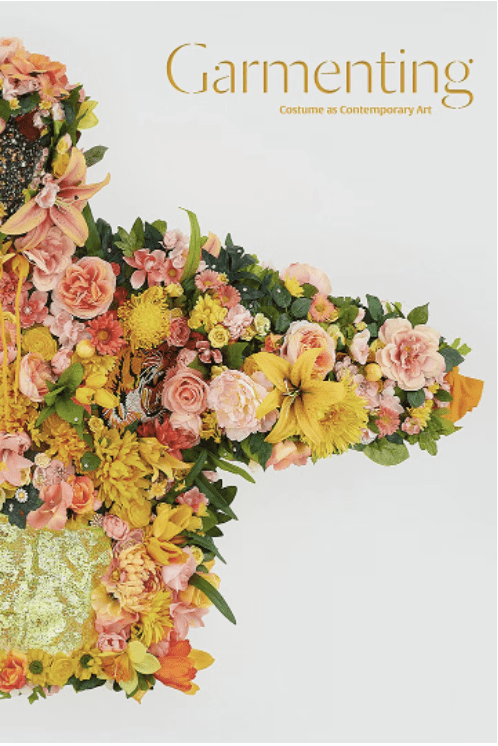 Garmenting: Costume as Contemporary Art
Co-presented by the Museum of Arts and Design and Rizzoli
Moderated by Alida Jekabson
Thursday, May 19, 2022, 6pm EDT
Rizzoli Bookstore
1133 Broadway
New York, NY 10010
Garmenting: Costume as Contemporary Art, an exhibition featuring the work by Baltimore-based artist Devan Shimoyama, was spotlighted this week at an event hosted by Rizzoli. A discussion was held in conjunction with the exhibition's book launch at Rizzoli Bookstore on the evening of Thursday, May 19.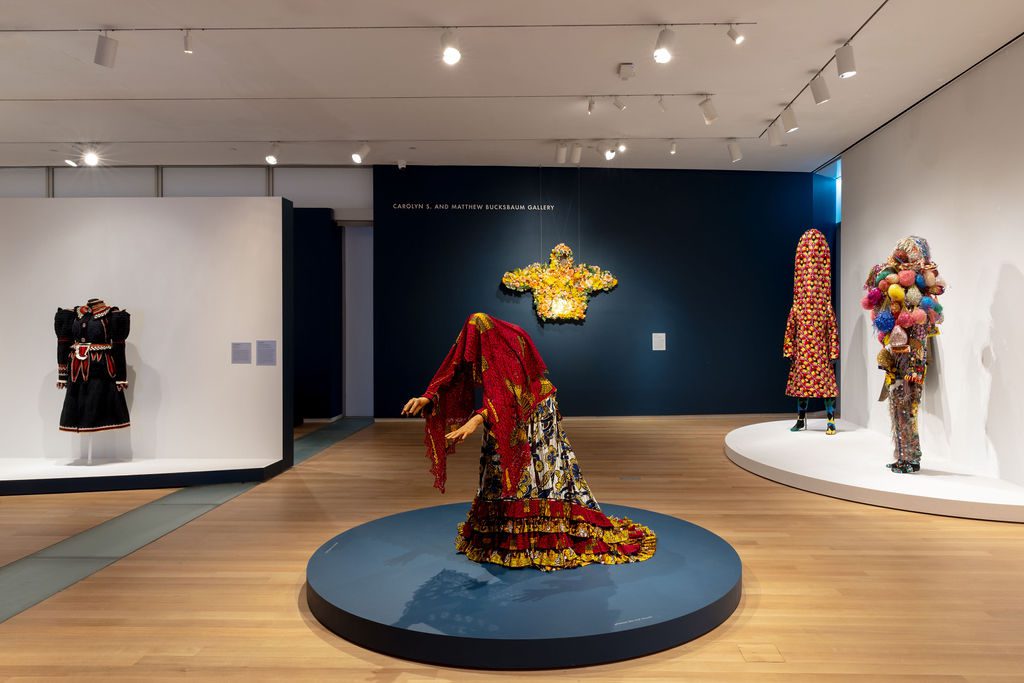 The event featured speakers Lydia Brawner, Enoch Cheng, and exhibition curator Dr. Alexandra Schwartz, who dove into the use of clothing as a visual art medium. The exhibition at the Museum of Arts & Design in New York, which opened in March and will run through August 14th, 2022, features thirty-five international artists who analyze issues of subjectivity, identity, and difference. Spanning two floors of the museum, Garmenting is organized around five categories: "Functionality," "Cultural Difference," ''Gender," "Activism," and a video section entitled "Performance." To read more about Garmenting: Costume as Contemporary Art, click here.
Devan Shimoyama's featured work in Garmenting is his 2019 sculptural hoodie adorned with a mosaic of flowers and embellished with rhinestones. Entitled "February II", the life-sized work stands tribute to Trayvon Martin. The piece graces the exhibition catalogue's book cover, a publication which will be available for pre-order online and at the event.
Key Speakers
Dr. Alexandra Schwartz is the curator of Garmenting: Costume as Contemporary Art at the Museum of Arts and Design and an Adjunct Professor at SUNY Fashion Institute of Technology.
Lydia Brawner is the Maude and Rodney Starkey Deputy Director for Education at the Museum of Arts and Design. She received her PhD and MA from NYU's Department of Performance Studies and previously served as MAD's Associate Curator of Public Programs.
Enoch Cheng is an artist whose practice spans moving image, installation, curating, dance, events, theatre, writing, fashion, and performance. His works explore recurrent themes of place, travel, cross-cultural history, fiction, memory, time, migration, and extinction.
Alida Jekabson (Moderator) is a Curatorial Assistant at the Museum of Arts and Design (MAD) and was the project manager for Garmenting.