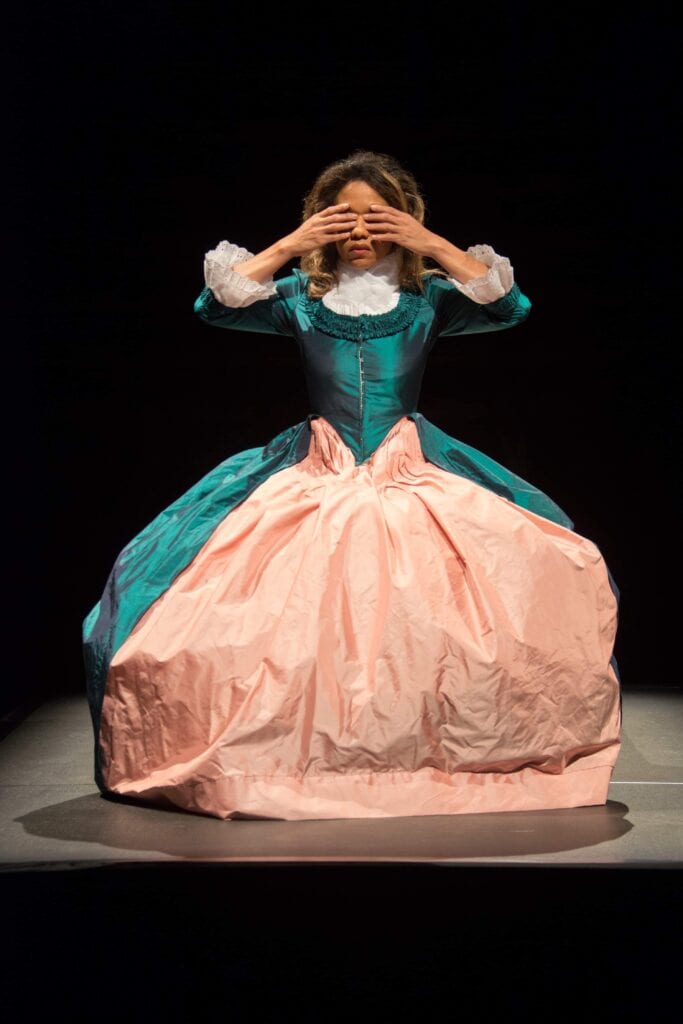 On Saturday, February 13, artist Marielle Plaisir will perform in "Sacred Fire," a concert showcasing African classical composers with dance, poetry, and performance art. A co-production of Fantasy Theatre Factory in Miami, Florida, along with Music of the Unsung America/New Canon Chamber Collective, and Gregory Reed Productions, "Sacred Fire" is a musical journey of Afro-British to Afro-Brazilian composers, incorporating ballet, poetic narration, performance art and visual art. The program will culminate with a Q & A with the artists, along with FTF CEO/Executive Artistic Director Larry Fields. "Sacred Fire" is one of four programs presented in February in celebration of Black History Month.
Marielle Plaisir's contribution to "Sacred Fire" is the performance piece, 'Acta non Verba,' which was created in 2016. Here is a little more information about this performance piece:
'Acta non Verba' is a performance developed by artist Marielle Plaisir in 2016, in keeping with her current thematic. Since 2010, her work interrogates the concepts of domination from the colonial era until now in The Caribbean and in the US The common thread throughout her work is a critique of prejudice, according to which political power supposedly is "a natural fact."
Therefore, she declares that power and domination is a political fact rather than a natural fact, which only emerges in specific conditions and in specific socio-cultural and historical contexts. Critical of the current "social atmosphere", she defines dominations as playing a primary role in the reproduction of dominating social relationships, which sits at the very heart of globalization. As a Caribbean activist artist, originated from Guadeloupe she 'performs' with her body, wearing an elegant colonial dress, which she defines as the symbol of domination.

The 'Acta Non-Verba' performance is also an opportunity to address the highly ambivalent, even contradictory, character of clothing conventions taking into account that clothing is not a mere reflection of one's identity, but also evidence of the reversibility of identity. Thus, while clothed, the body disappears undercover, while dressed, disguised, and adorned in multilayers of garments or make-up, it affirms its randomly contoured character. Thus, Plaisir raises the issues of being and appearing, truth and lies, of an inner person versus an exterior appearance. Performance art is culture-bound. It is always related to the specificity of a particular context, situation, and circumstance. As an artist, she embodies the performance through the apparel she wears as a denouncer. The performance space is her vital territory of symbols and communication, a spatial anchor to the impermanence of performance, a silent witness.
To read more about the performance or purchase tickets to the live performance click here. You can also stream it on Facebook here.
This event is both a live in-person program as well as a simulcast event. Performance begins at 7pm.