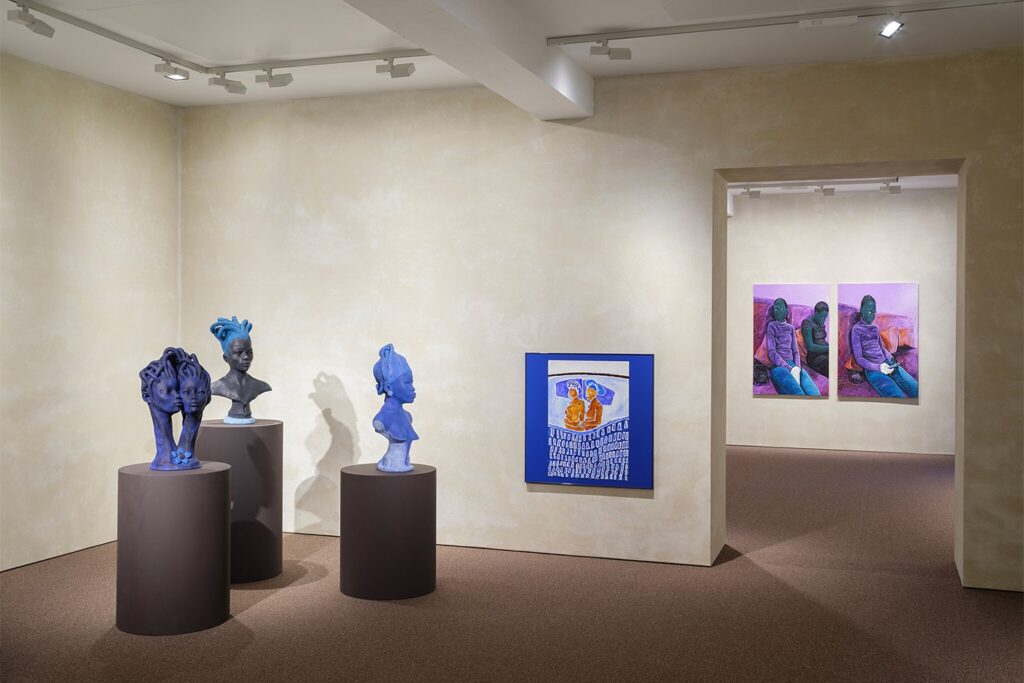 Annan Affotey is featured in "To Be Held," an exhibition curated by Ronan McKenzie at Carl Freedman Gallery in the seaside town of Margate. The show, which presents 19 artists and designers explores themes of tenderness. McKenzie first worked with Affotey on a mural project commissioned by Tommy Hilfiger. You can read more about that project HERE. "This collaboration organically formed through conversations around responding to space, interiors, design, and artwork, informed by the desire to have an expansive experience of everyday spaces," says Mckenzie about the exhibition, which runs through June 24, 2023. Read more about it in the excerpt from Hypebeast below, and listen to McKenzie discuss the exhibition on this episode of the Talk Art podcast (around 15 minutes in).
From the Press Release:
To Be Held brings together twenty artists and three furniture designers in an immersive exhibition which aims to open a dialogue on tenderness, and what it means to care and be cared for. The show presents works from a range of disciplines including painting, sculpture and scent; inviting us to consider the relationship between our experiences, and our internal sense of grounding and joy. To Be Held explores the impact of how we choose to share our spaces with all that they encompass, intentionally creating environments that we fill with love, and allow them, and those who inhabit them to care for us in return.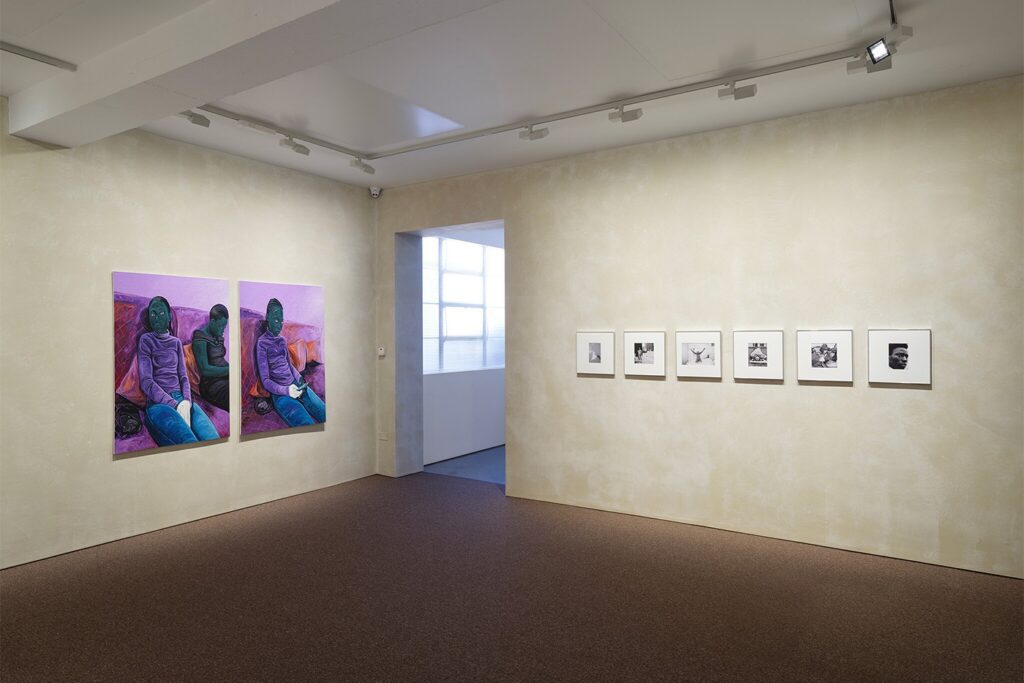 What does it mean to be held?
To see and be seen, to be warmed by surroundings which create space for one to feel and be felt, to be comforted by the knowing of acceptance and to leave by choice, when one chooses. For the doors to always be open, for ears to always be available, to be soothed by an atmosphere which calms and cares, which touches old memories that tickle before becoming visual. To be held in a space is to relax into one's breathing because we know that we're not alone.
Participating artists include: Annan Affotey, Alvin Armstrong, Mabintou Badjie, Chris Bramble, Toby Cato, CHUKES, Mac Collins, Rayvenn D'Clark, Shaye Gregan, Ezra-Lloyd Jackson, Adama Jalloh, Julianknxx, Alfie Kungu, Mario Moore, Ronan Mckenzie, Ronan Mckenzie and Jobe Burns, Sola Olulode, Natassja E Swift, Naomi Williams and Joy Yamusangie.
With furniture designs by: Modular by Mensah, ROL Studio by Holly Rollins and Miminat Shodeinde.