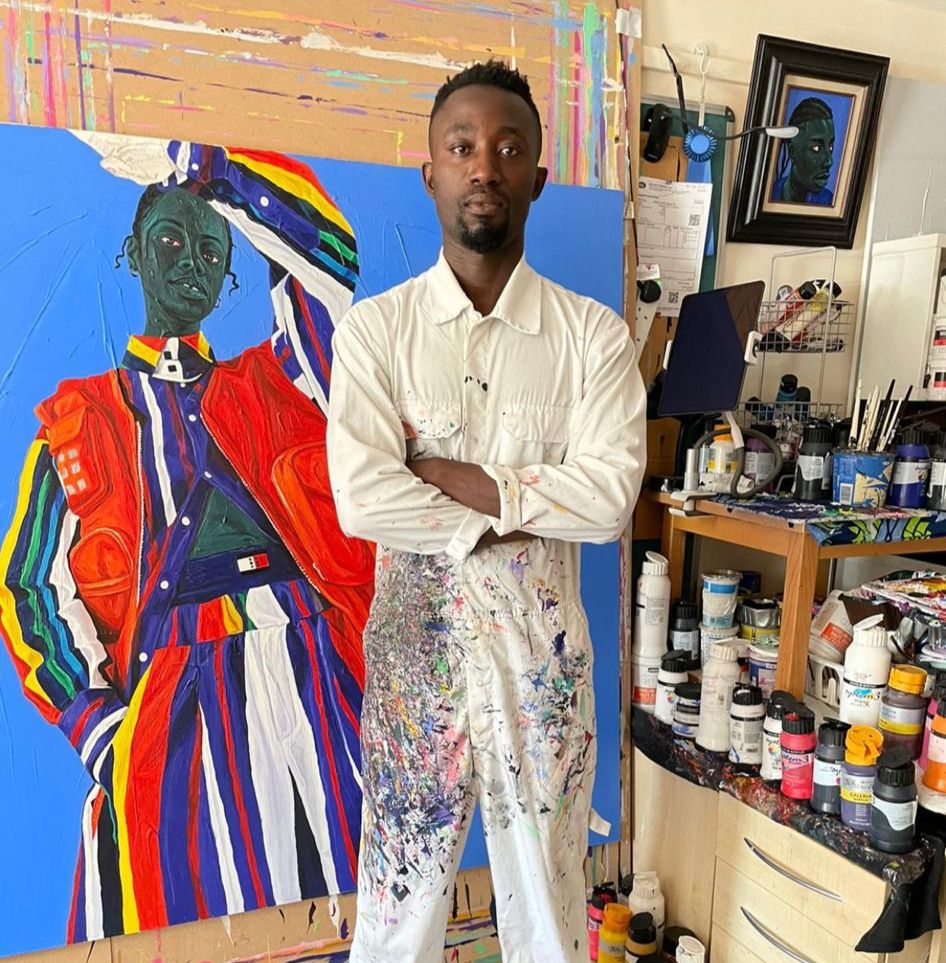 We'd like to congratulate artist Annan Affotey on his mural project commissioned by Tommy Hilfiger for the launch of TommyXRomeo, a capsule collection co-designed by Tommy Hilfiger and Romeo Hunte.
The fall 2021 capsule collection, which launched on August 12, dives into the archives of the fashion brand to reimagine some of its most iconic pieces using Hunte's signature deconstruction technique, like the classic bonded trench coat remixed with sailing jacket color-blocking or with a leather biker jacket.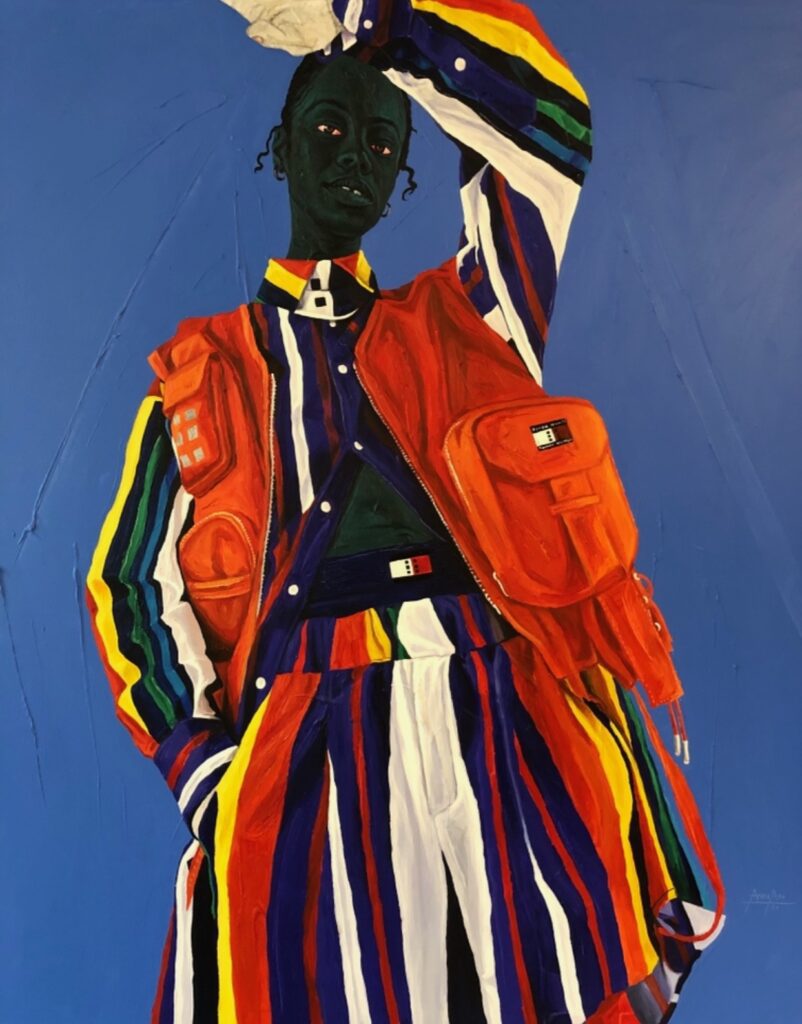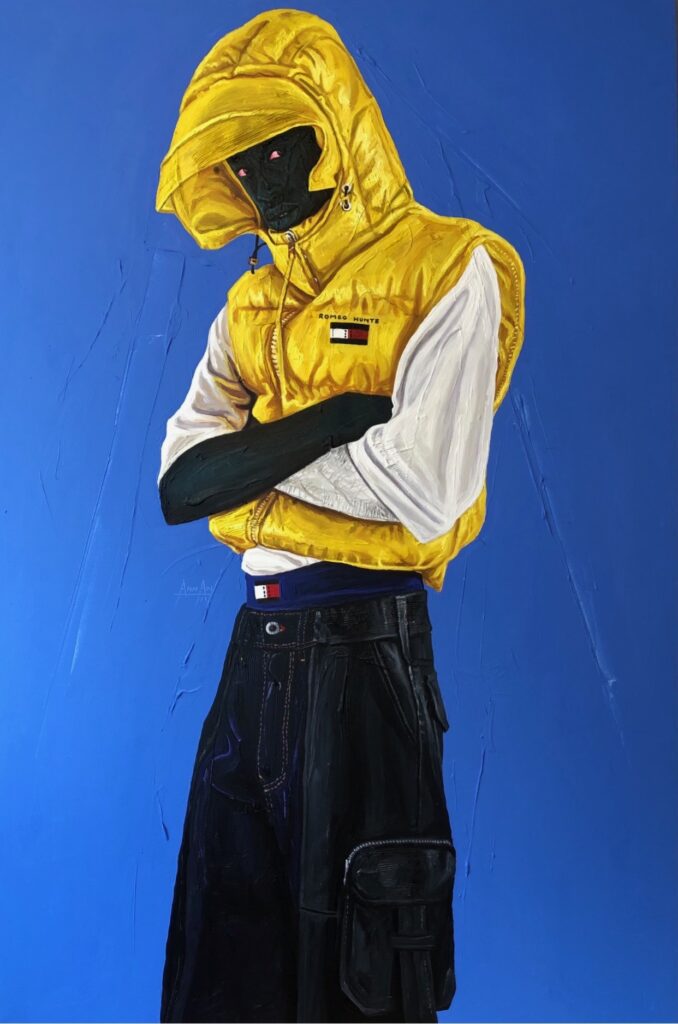 Affotey, who was born in Ghana and lives in Oxford, has been invited to reinterpret the campaign imagery through a vibrant mural timed with the launch of the collection. His mural is currently on view at 112 Tabernacle Street. Below is a behind-the-scenes video of the recently unveiled mural in London.
"I decided to collaborate with Romeo and Tommy because I love fashion," says Affotey in the official video for the collaboration. "Growing up in Ghana, I liked to use pin and thread to design my own clothes." Due to his painting career, Affotey says, he did not get a chance to pursue it though he still has the "fashion passion."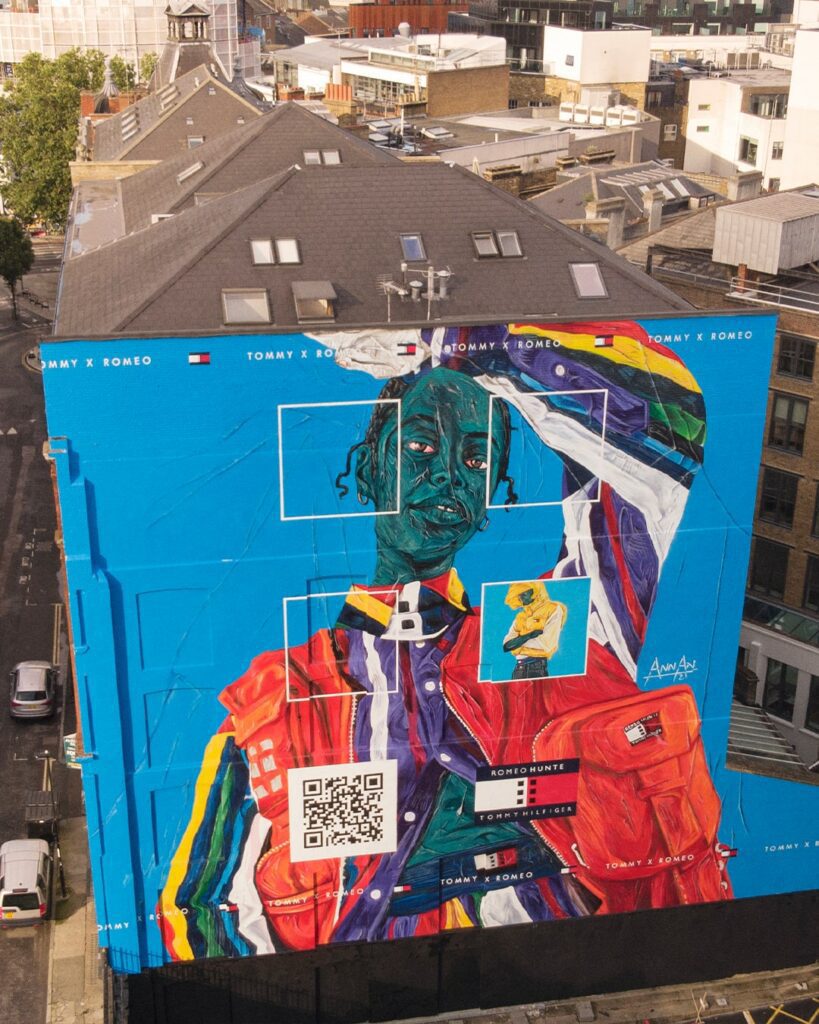 Affotey is one of two artists who have been selected by the campaign to create murals in London and New York. Painter and pattern maker Uzo Njoku will paint a mural in Brooklyn, New York.
The TommyXRomeo campaign builds on the company's People's Place Program, which develops opportunities for creative talent from underrepresented BIPOC communities and builds visibility to foster a diverse community in front of and behind the camera. Congrats to Annan on taking part in this wonderful project.