British-Trinidian artist, Zak Ové is among over 40 artists featured in Tate Britain's new exhibition Life Between Islands: Caribbean-British Art 1950s – Now, which explores and celebrates 70 years of British-Caribbean art.
The show, which Adrian Searle called "great and necessary" in his review for The Guardian, takes a view on British art history in the twentieth and twenty-first centuries from a Caribbean perspective. It is organized in sections that explore various themes including the role of culture in decolonization, the sociopolitical struggles faced by Caribbean-British people, reclaiming ancestral cultures, and the cross-cultural essence of Caribbean and diasporic identity.
Artists in the show include Donald Locke, Tam Joseph, Njideka Akunyili Crosby, Chris Ofili, and Zak Ové's own father, Horace Ové, who was among the leading filmmakers of post-war Britain. Life Between Islands reveals how people of the Caribbean have forged new communities and identities in post-war Britain – and in doing so have transformed what British culture and society look like today.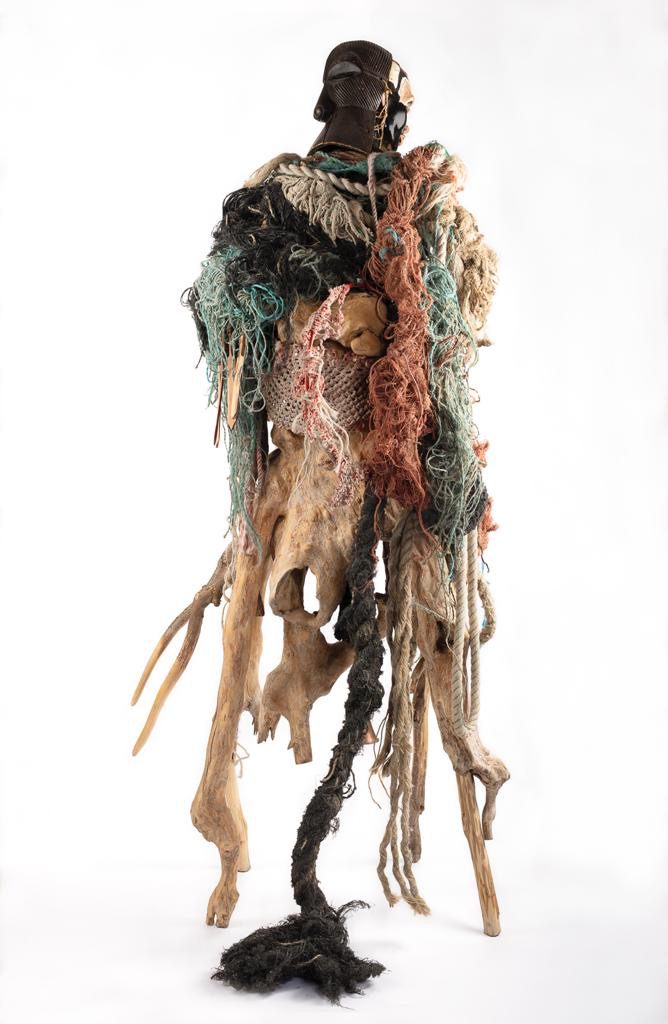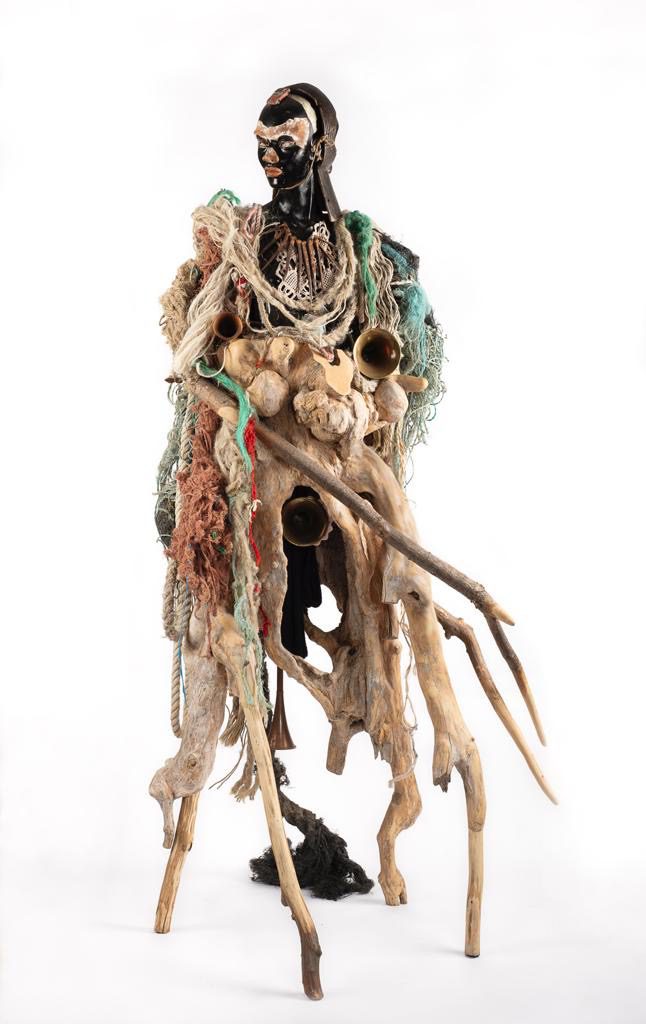 Below are a few excerpts from reviews on the show:
From Laura Cumming's Review in The Guardian:
Zak Ové, son of Horace, is showing two unforgettable figures – a female devil with cowrie eyes and legs of beach flotsam, and a great shaggy head of ropes, mops and wigs. Both reprise Caribbean legends as contemporary shamans, outlandishly menacing.
From Adrian Searle's Review in The Guardian:
Zak Ové's carnivalesque faces and figures, constructed from beached rope, mops and antique masks, play on the transgressive figures of Junkanoo carnival, as do Hew Locke's decorated busts – one has the head of King Edward VII festooned in masonic regalia, almost to the point of smothering the monarch entirely in his decorations. Chris Ofili's taunting blue men, and his Napoleonic-era horsemen who morph into uniformed cops populate a threatening, saturated blue world. Both Ofili and Peter Doig have lived in Trinidad for well over a decade, and there's a beautiful section of the show highlighting Doig's creative dialogue with Derek Walcott, whose poems also inspired Julien's Paradise Omeros, and appears in the film.
From Revd Jonathan Even's Review for Artlyst:
To live between islands means either to be in limbo or transition or to be engaging with aspects of one culture while retaining elements of another. We see this lived out in the choices made by early emigre artists, some of whom set up the Caribbean Artists Movement. CAM, as Errol Lloyd has explained, had the 'aim of celebrating a new sense of shared Caribbean 'nationhood,' exchanging ideas and attempting to forge a new Caribbean aesthetic in the arts.' The focus of others, by contrast, such as artists in the Black Art Movement, became principally the issues of racism and colonialism they faced in the UK. While not, by any means, an absolute, the distinction holds a degree of water. The situation was complicated by the differing effects of colonialisation in the Caribbean and the UK, together with the reality that the opportunity to migrate had been provided by the fact of Empire, with all that that entailed in terms of oppression, exploitation.
Life Between Islands: Caribbean-British Art 1950s – Now is on view through April 2022.