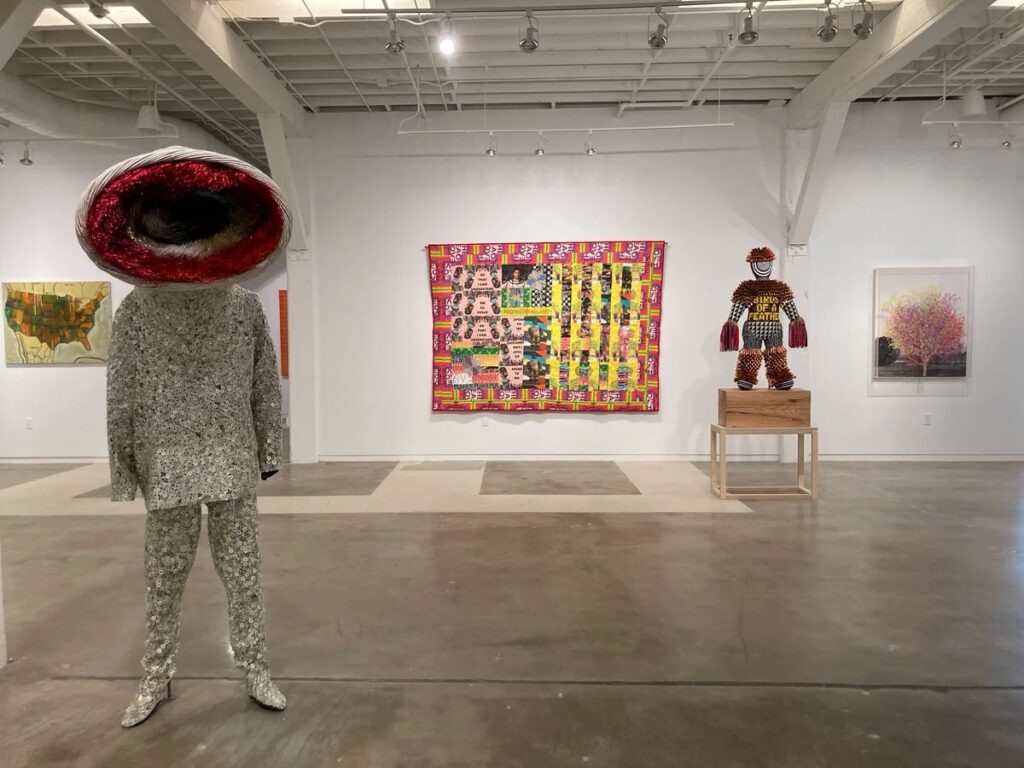 Artist Zak Ové is featured in an exhibition at Beth Rudin DeWoody's West Palm Beach art space, The Bunker, in a show curated by Thelma Golden and Anne Pasternak. Read more about this exhibition in the ARTnews story, which is excerpted below.
Excerpt from ARTnews story:
Since 2017, Beth Rudin DeWoody, who has ranked on ARTnews's Top 200 Collectors list each year since 2005, has invited those in South Florida for Art Basel Miami Beach to travel 1.5 hours to West Palm Beach to visit her private exhibition space, The Bunker. The Saturday following the fair's opening, she launches a series of new exhibitions showing off highlights and recent acquisitions from her wide-ranging collection of contemporary art.
This year, DeWoody also invited two of the country's leading museum directors, Thelma Golden (director and chief curator of the Studio Museum in Harlem) and Anne Pasternak (director of the Brooklyn Museum), to organize an exhibition drawing from works in her holdings. Golden and Pasternak, who have had longstanding relationships with DeWoody, immediately agreed.
Their exhibition, which will take over the Bunker's largest gallery space, will feature the work of around 30 artists, including Charles Gaines, Jeffrey Gibson, Glenn Ligon, Etel Adan, Nick Cave, Cecilia Vicuña, Kennedy Yanko, Calida Rawles, Guadalupe Maravilla, Marilyn Minter, and Benny Andrews, who was once DeWoody's art teacher at the New School.
To learn more about the exhibition, ARTnews spoke with Pasternak and Golden.
ARTnews: How did this exhibition come together?
Anne Pasternak: Beth, Maynard Monrow, the artist who's also the curator of her collection, and Laura Dvorkin, the co-curator of the collection, asked if Thelma and I would do this exhibition together. Thelma and I are so close—I owe her my career. Thelma was the trustee at Creative Time who told me I needed to apply to be Creative Time's executive director, and she has been there throughout my life. And we both have had a very close relationship between our various cultural institutions and Beth. So I think it was a really nice idea that the two of us would work on something for Beth.
Thelma Golden: I am so deeply inspired by Beth DeWoody. I have known Beth since I was a curator at the Whitney. Then, as now, she is one of the most intrepid collectors around. She also is someone who's so deeply supportive of institutions, and the people who work in them. Anne and I share having Beth as supporters of both of our institutions. When asked not only to work on this exhibition at the Bunker with Beth but also with Anne, it was a great gift. Anne and I have been colleagues and friends for three decades.