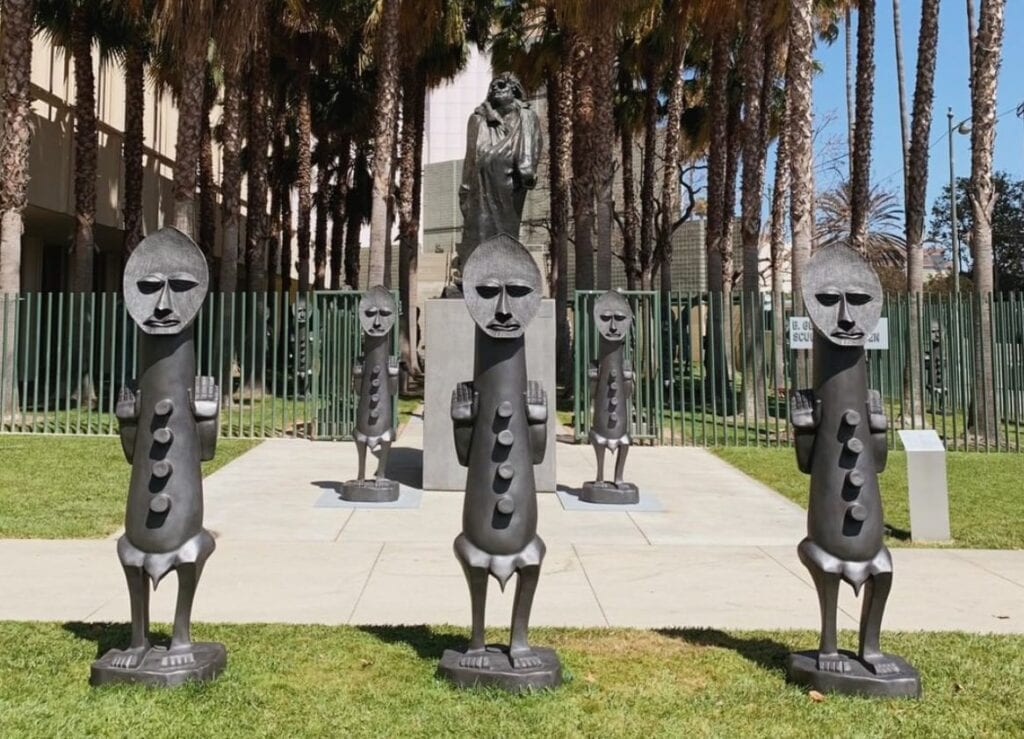 British-Trinidadian artist Zak Ové's work Invisible Man has been selected as part of Christie's October exhibition and private sale Bold, Black, British in partnership with curator Aindrea Emelife.
The exhibition, Bold, Black, British, is a gathering place for artists from many disciplines and generations, demonstrating the importance of Black Britons in influencing the country's artistic scene. The exhibition brings together pioneers from the 1980s' renowned British Black Arts Movement with the next generation of exceptional Black British artists. The show, which spans history, and legacy, allows visitors to immerse themselves in the contributions of artists who are frequently forgotten while highlighting the depth, and verve of Black art.
Among Zak Ové's most recognizable works, The Invisible Man, is an installation originally made for Somerset House in London comprising a phalanx of 40 six-foot-tall graphite figures (based on a small wooden sculpture from Kenya) arranged in a military-type formation.
The work is a rebuke to The Masque of Blackness, a Jacobean-era masque written in 1605 by Ben Jonson for Queen Anne of Denmark in which the masquers, appearing in blackface makeup, were to be disguised as Africans and were to be "cleansed" of their blackness by King James. Click HERE to hear Ové speak about the installation in situ when it was exhibited in the B. Gerald Cantor Sculpture Garden at LACMA, Los Angeles, CA alongside works by Auguste Rodin.
British-Trinidadian artist Zak Ové was born in 1966 in London. He earned a BA in Film as Fine Art from St. Martin's School of Art (1984-1987). His multi-disciplinary practice across sculpture, film and photography responds to his heritage and notions of identity through the lens of multiculturalism and dialogues between past and future. His work is informed in part through the history and lore carried through the African diaspora to the Caribbean, Britain and beyond with particular focus on traditions of masking and masquerade as a tool of self emancipation.