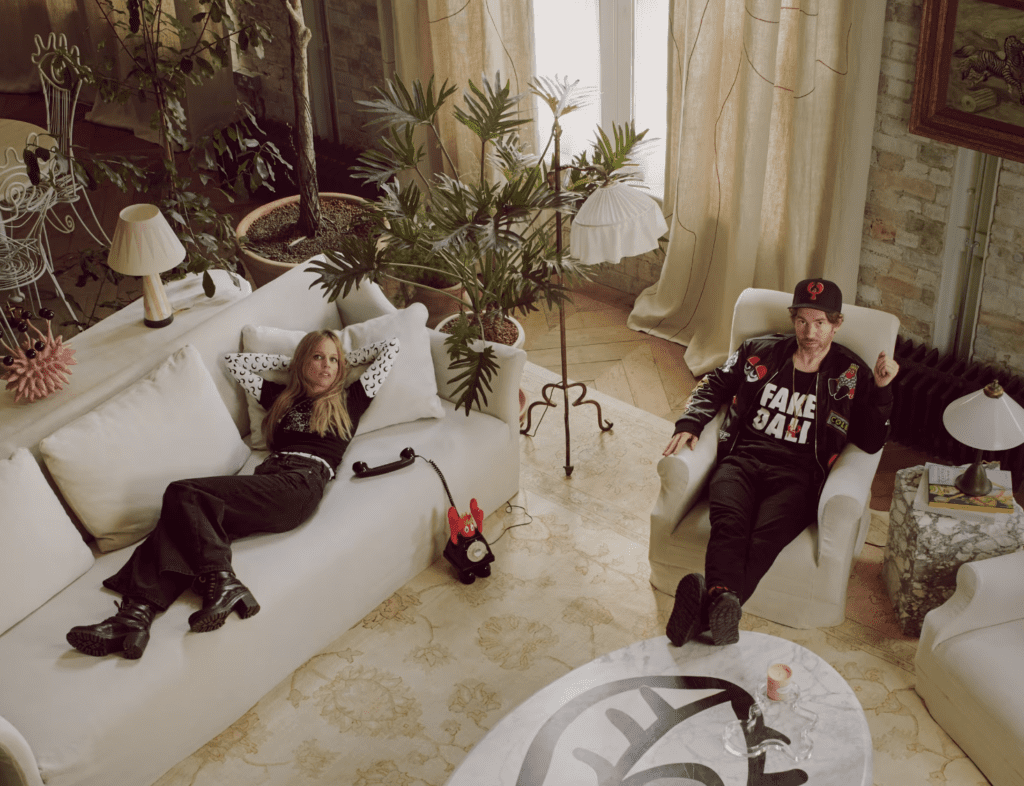 Neo-Pop artist Philip Colbert and Filmmaker and writer Charlotte Colbert show off their new home in Spitalfields, East London to the Financial Times. A 15,000-square-foot abode filled with cartoon lobsters and plush uteruses, the home is an ode to their romantic and creative partnership, meshing their artistic practices with all the comforts of home.
"We had a vision, so it was a question of finding someone to help us realize it collaboratively" Says the 43-year-old artist, who turned to Buchanan Studio to create a space for the couple that matches their Brand with functionality. Thus, Maison Colbert was born.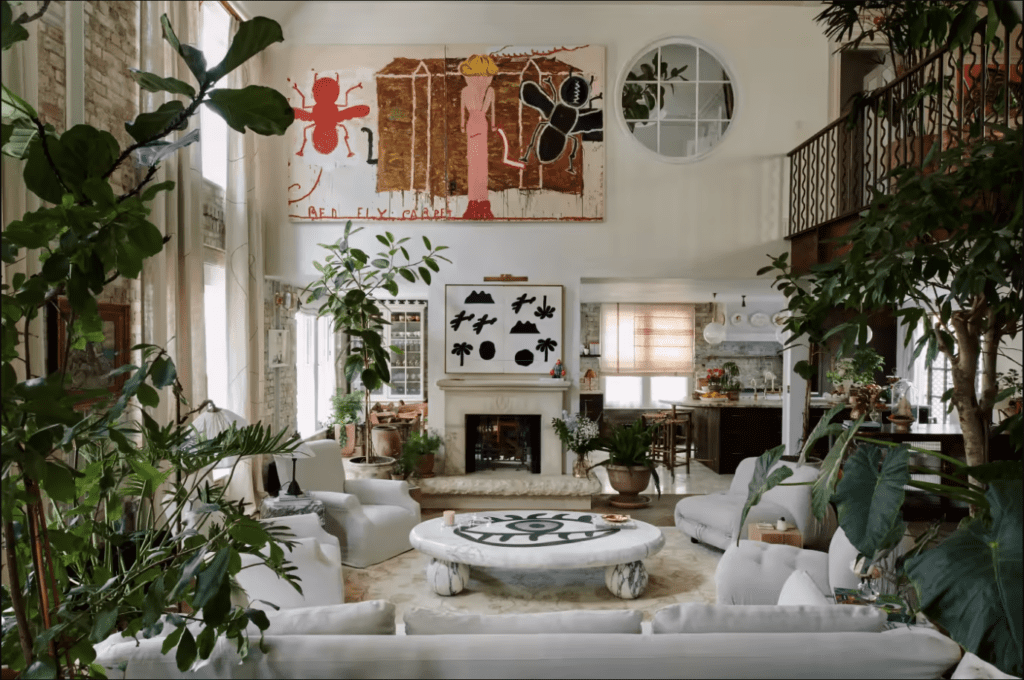 The journey through Maison Colbert begins in a cobbled inner courtyard and an ascent to the hallway, from verdant and dark into dreamy and light. The hall is decorated with Italian frescoes (you might spot painted eyeballs within the vines) amid remnants of classical statues (former stage props), two marble lobster busts and an indoor boob fountain: arcs of water spout from the nipples.
A bar area and concierge desk decked in red and pink stripes, and the tasselled room keys hanging on the wall are inspired by Wes Anderson's The Grand Budapest Hotel – a purely surrealist touch that will likely bring a smile to the faces of friends and family invited to stay. "The humour takes you off-guard. 'A concierge desk? What the hell is this?'" says Angus Buchanan, who wanted to add "vitality" to the low-ceilinged entrance hall.