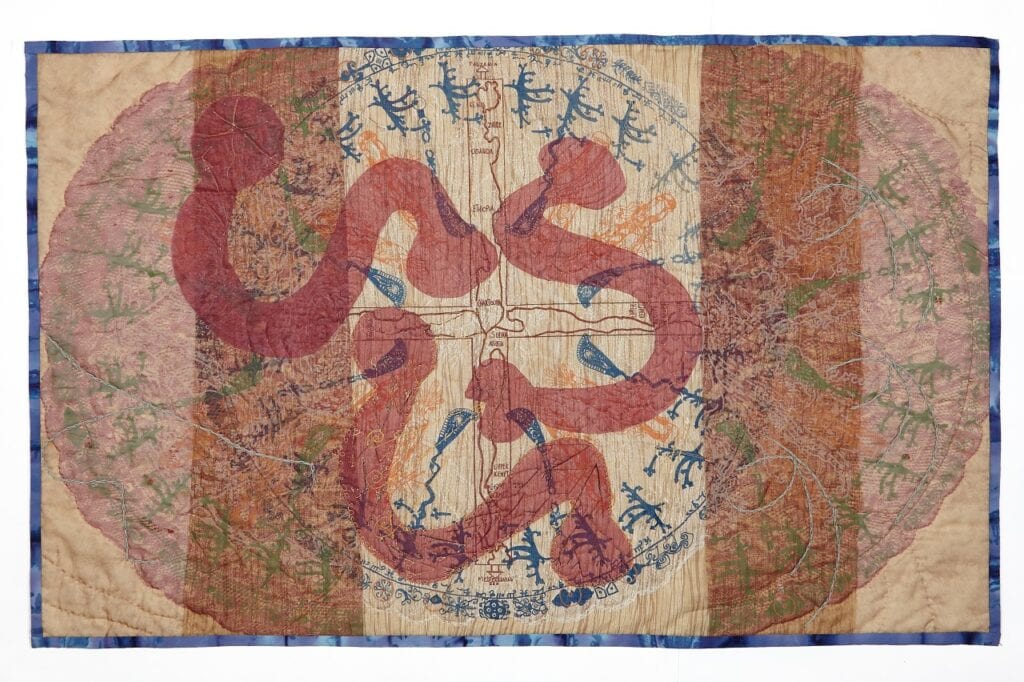 Artsy invited esteemed writer and curator Omar Berrada to select his top works from 1-54 New York art fair, and as part of his selection he highlights Tina Williams Brewers' stunning quilt work, Diaspora Series: Cry In, 2014.
Berrada, who serves as the Director of Dar al-Ma'mûn, a library and artists residency in Marrakech, curated the 2018 editions of Forum 1-54, in Marrakech and in New York. His work centers on the politics of translation and intergenerational transmission. His writing has been featured and published in many renowned magazines and anthologies including Frieze, Bidoun, and Asymptote, The University of California Book of North African Literature (2013) and Poetic Justice: An Anthology of Contemporary Moroccan Poetry (2020).
To read more and to see Berrada's full selection of curated highlights from the fair on Artsy, click on the link below.