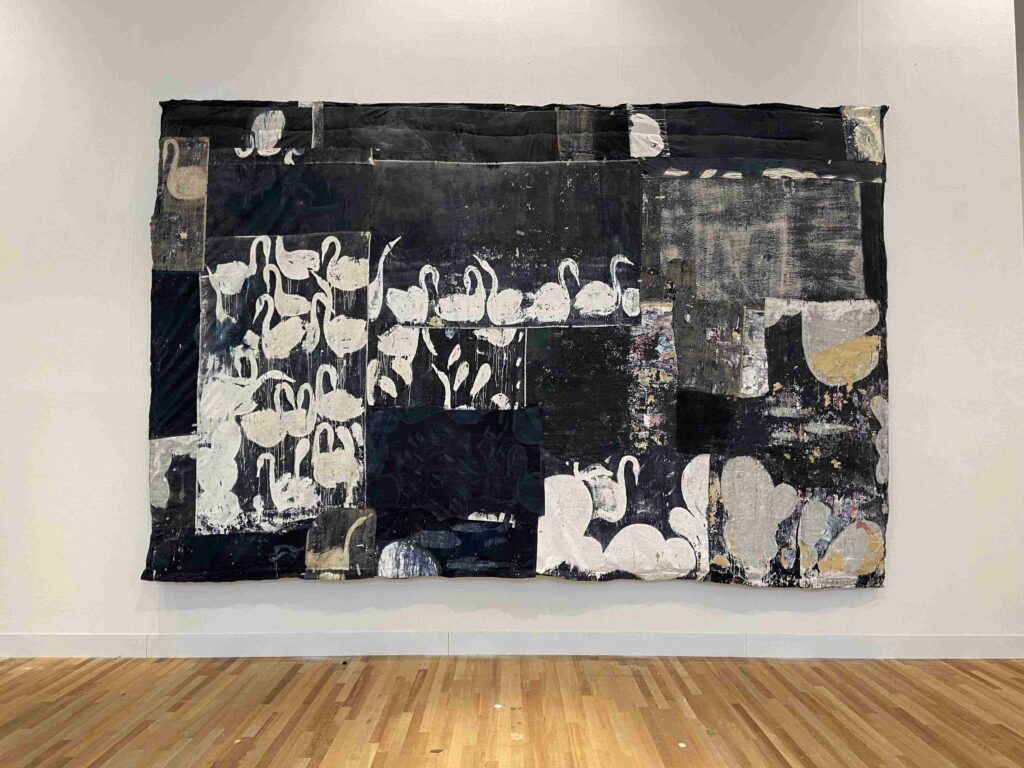 Belgium artist Gommaar Gilliams will take part in the Museum Hedendaagse Kunst De Domijnen's biennial exhibition this Fall. Opening October 3, 2021, "Landscape 2.1" will feature 44 artists working under the theme of landscape. The show has been organized by curators Marjo Boesten and Arjen van Prooijen, and is supported by the board of De Salon Sittard.
Gilliams has long represented the transient line between dream and reality within his works. His current solo exhibition, "If You Were Dreaming," which will be on view through November at the gallery's Saint-Paul de Vence location, continues this tradition. Nonetheless, Gilliams' show with De Buck Gallery manages to create a sense of astonishment through his depictions of dream-like landscapes that enable audiences to be both grounded and within a realm of distant memory. With a masterful narrative and an evocative new color palette, "If You Were Dreaming" captures a universal feeling of nostalgia, myth, and collective memory. 
His upcoming contribution to "Landscape 2.1" will be no less spectacular. The curators have invited each of the 44 artists to exhibit one piece from their works to exhibit as artistic representations of landscape. The exhibit aims to broaden the perspective of nature to one that perceives the fragility—and therefore, the beauty—of it, particularly the surrounding landscape of Sittard-Geleen.
Curators Boesten and Prooijen stress that while we idolize the perfection and permanence of nature, it is also an illusion. "Landscape 2.1" takes concepts of natural beauty and connects it with fragility and change. The Sittard-Geleen region is particularly vulnerable to these impacts. The works of Gommaar Gilliams and the artists in this show will ideally realize the message.