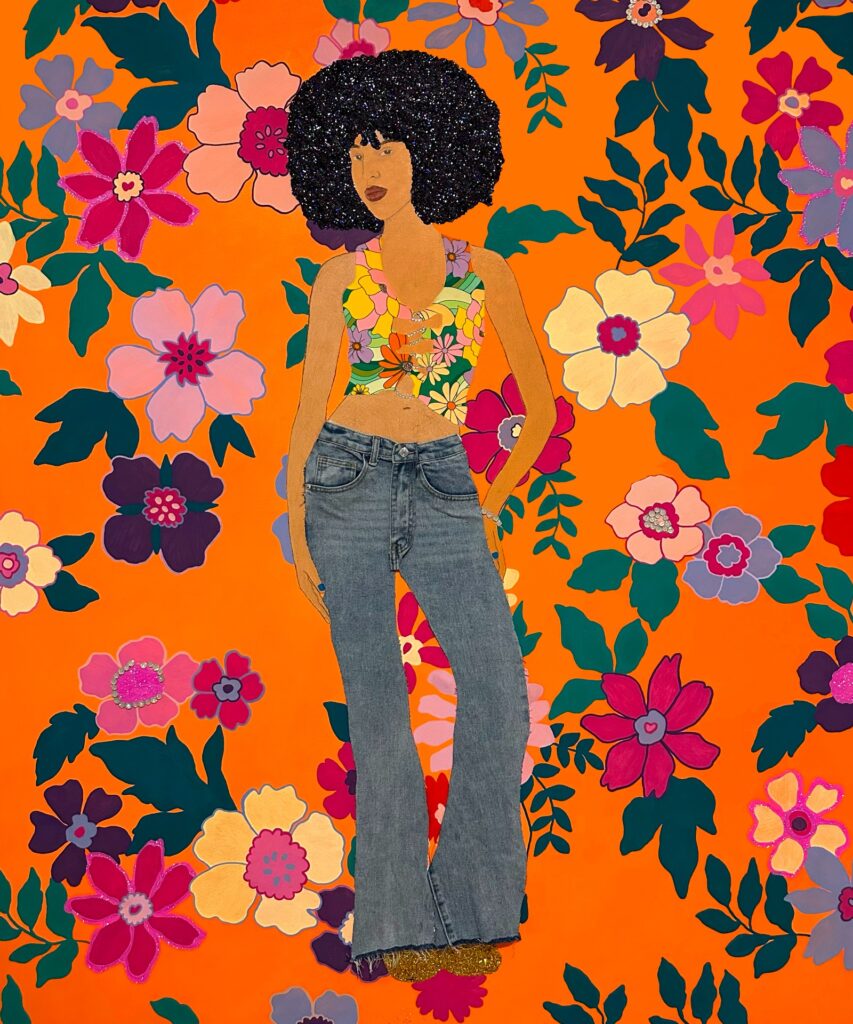 Galerie Magazine has selected Tiffany Alfonseca among its 10 standout works discovered at EXPO CHICAGO 2023. "While some of the big-name international galleries that have done previous editions of the fair in the past sat this one out, younger galleries with emerging artists mining issues of identity from various corners of the world flocked to the fair with the hope of finding new collectors for their art, and—from all reports—they did," wrote art critic Paul Laster. "The number of galleries exhibiting African, Asian and Latin American art was especially noticeable but not surprising in the Windy City, which boasts a broad cultural community."
Laster's selection of paintings and sculpture included Zanele Muholi at Southern Guild, Wole Lagunju at Montague Contemporary, Annan Affotey at Ronchini, Nadia Waheed at Gallery 1957, Ricardo Gonzalez at Asya Geisberg Gallery.
About Alfonseca, Laster wrote:
An emerging Bronx-based artist with Afro-Dominican roots, Tiffany Alfonseca's paintings highlight contemporary Black figures in the act of doing everyday things. Graduating from the School of Visual Arts in New York with a BFA in Painting in 2020, the artist uses photographs of family and friends as her point of departure—placing the subjects in picturesque settings and then vividly rendering them in a variety of materials, including acrylics, pencils, glitter, rhinestones and fabric on canvas. In her 2023 painting Ni bien ni mal (Neither good nor bad), part of a new series of works embracing female energy in more casual scenarios at De Buck Gallery, Alfonseca captures a brown-skinned, blue-jeaned lady in a graphic field of flowers. Highlighting the subject's hair, shoes and blouse (as well as details on some of the flowers) with rhinestones and glitter, and her pants with actual denim, she creates an enchanting, realistic portrait that seems more than real.
To read the article and see the full curated selection of artworks, click the link below.