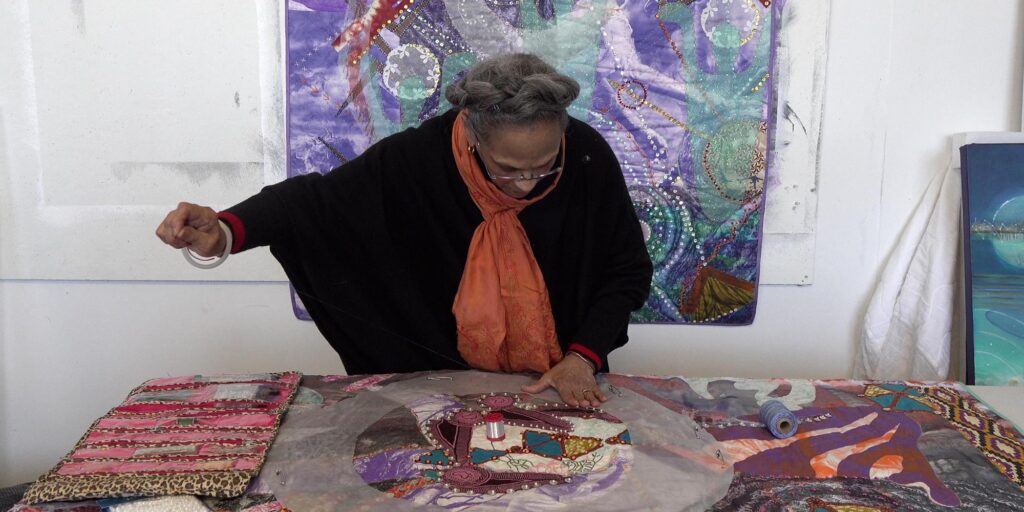 Tina Williams Brewer: Stories of Grace
Thursday
August 31, 2023
1:00 pm-1:45 pm
The Columbia Museum of Art is hosting a special screening of the short film created for featured exhibition Tina Williams Brewer: Stories of Grace. Created by Executive Producer and Content Strategist Drew Baron and featuring Curator Michael Neumeister, the short film documents artist Tina Williams Brewer's work and her travels from the Columbia Museum of Art to the coast of South Carolina and back to her studio in Pittsburgh, Pennsylvania. Brewer discusses the importance of knowing one's own roots, preserving oral histories, and connecting with place. With interviews and footage not shown in the exhibition, this film provides a very special accounting of Brewer's interactions, stories, and artistic processes. A short discussion with Baron and Neumeister follows the screening.
Or, you can watch the entire short film here:
This film was made possible by support from the Arts, Equity, & Education Fund and a grant from the Coastal Carolina Community Foundation at the request of CMA member Bonnie Adams Kapp.