The work of artist Megan Gabrielle Harris illustrates an article in Elle Magazine by comedian and New York Times bestselling author, Phoebe Robinson. Robinson is heading to Hollywood, and Harris perfectly captures the beauty that is a strong, solitary woman.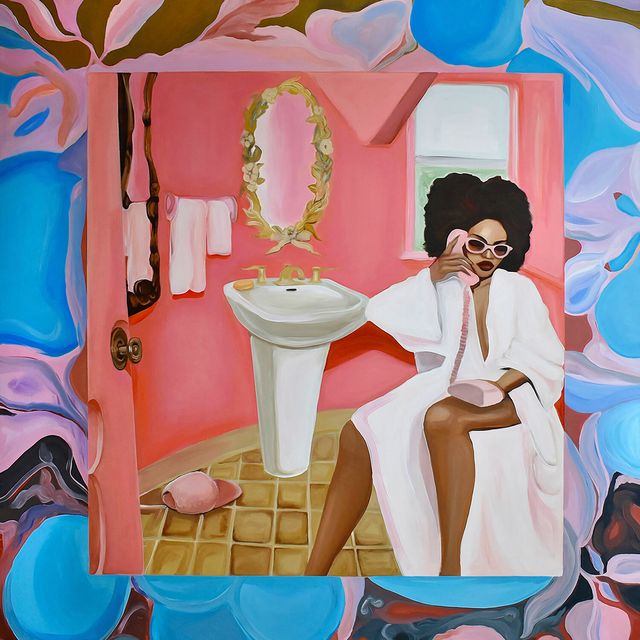 A recent article by the comedian turned actress and director in Elle Magazine described her latest show and how she manages to look her best. Ms. Robinson's article featured the work of California-based artist, Megan Gabrielle Harris (b. 1990, Sacramento), who is recognized for her larger-scaled representations of women in positions of leisure, repose, and self-care. The work, Extended Stay, which the artist completed in 2020 during the height of the pandemic, features a woman in her bathroom with a luxurious robe and stylish sunglasses. She sits, engaged on her phone, likely catching up with friends. The image suggests independence; not only through the lone figure in the work, but through the bright pink bathroom and feminine decor hint that she lives alone and can dress her environment and herself the way she wishes.
You can read the post by Phoebe Robinson, Ms. Robinson Goes to Hollywood, Here.