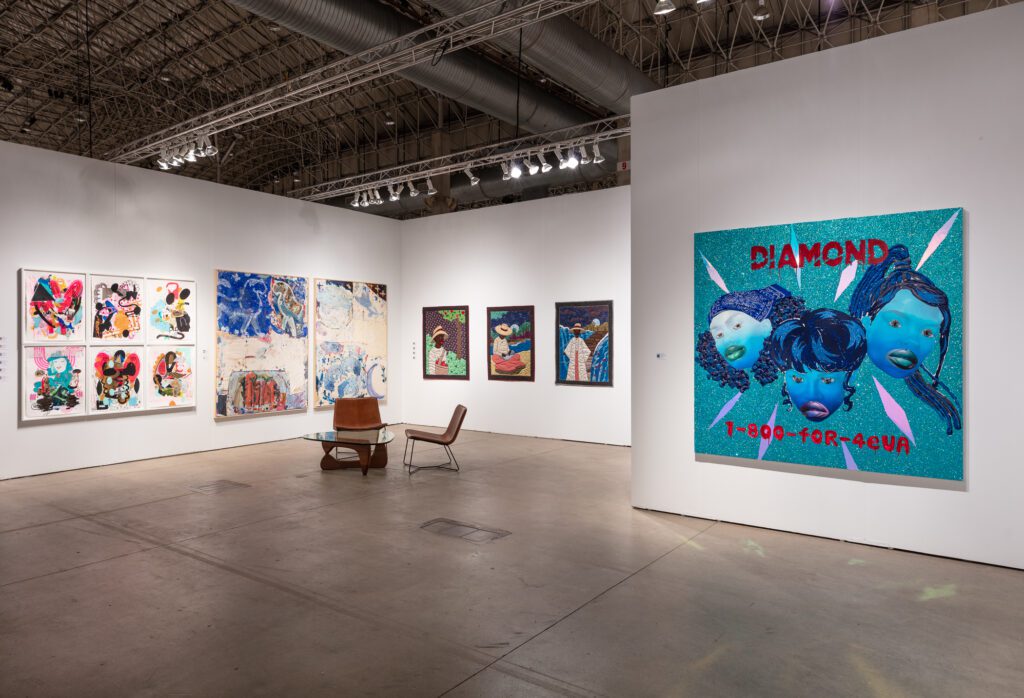 De Buck Gallery is thrilled to announce its return to Expo Chicago in 2022. The gallery will celebrate upcoming and recent museum exhibitions by Stephen Towns, Devan Shimoyama, Tina Williams Brewer, and Zak Ovè as well as the addition of exciting new works by Sheena Rose, REWA, Jackie Milad, Emilie Stark-Menneg, Gommaar Gilliams, and Argentinian duo Chiachio & Giannone.
De Buck Gallery has had the opportunity to support the solo exhibitions of Tina Williams Brewer and Stephen Towns at the Westmoreland Museum of American Art in Greensburg, Pennsylvania. The gallery has also seen Devan Shimoyama's commission for the Smithsonian Institution's Futures exhibition as well as his inclusion in the just-opened exhibition Garmenting: Costuming as Contemporary Art at Museum of Arts and Design.
Please visit the gallery at Booth #364.
VIP Preview | Thursday, April 7, 12-9pm
Collector and Professional Preview: 12-3pm
Opening Preview: 3-6pm
Vernissage: 6-9pm. A special Thursday preview celebration benefiting the Museum of Contemporary Art, Chicago, by invitation of EXPO CHICAGO and the exhibiting galleries. MCA Preview begins at 6:00pm.
Exposition Hours | General Admission
Friday, April 8: 11am – 7pm
Saturday, April 9: 11am – 7pm
Sunday, April 10: 11am – 6pm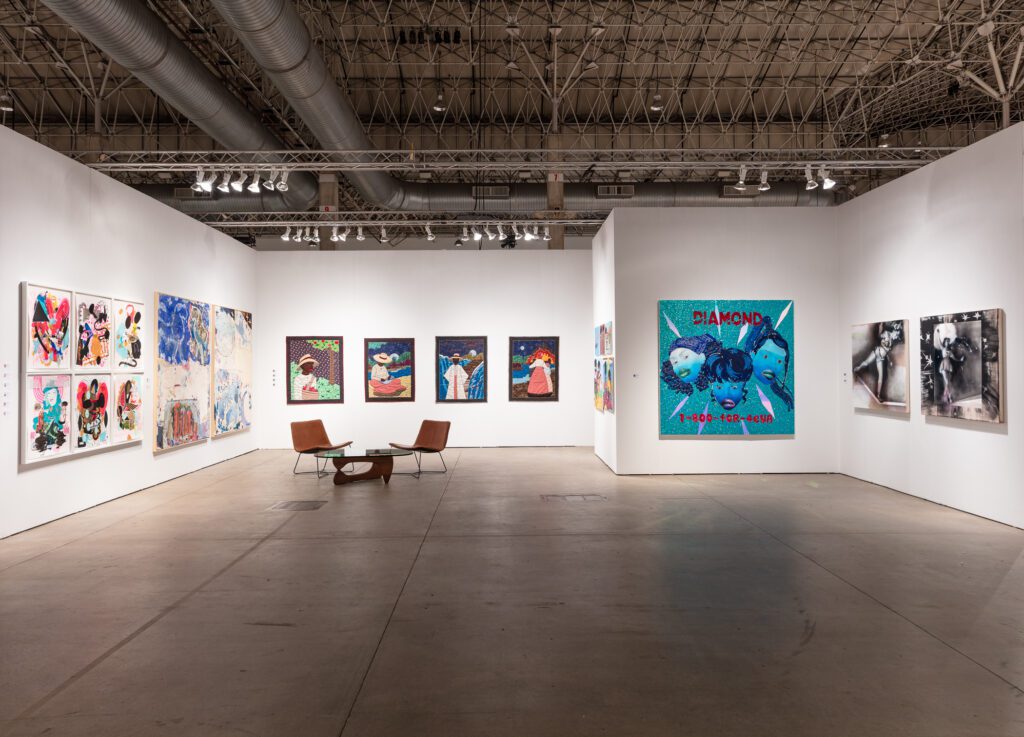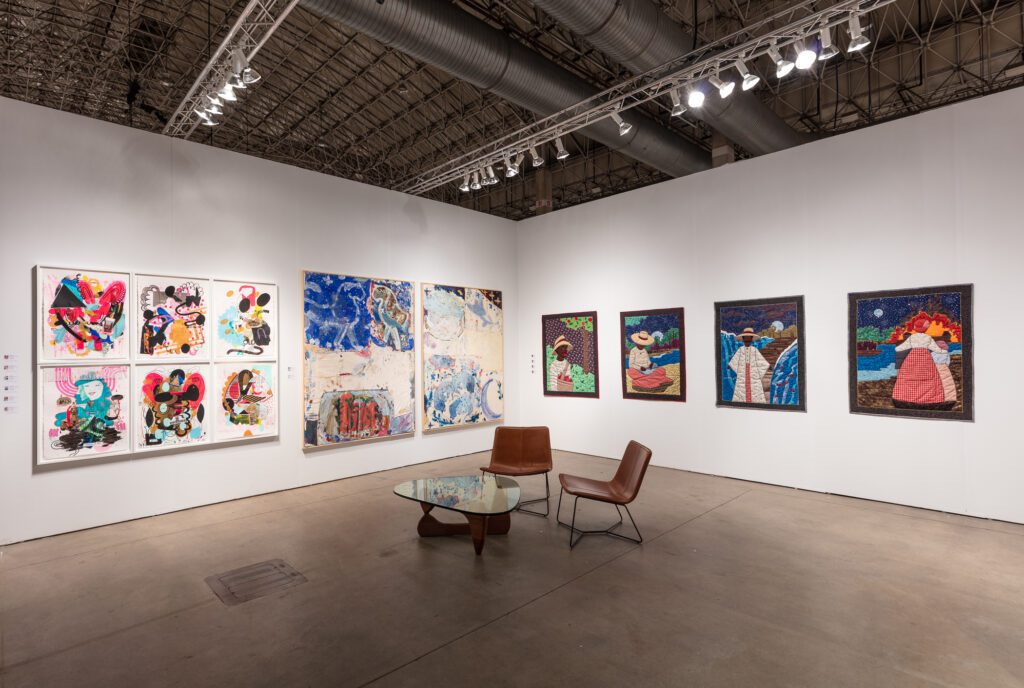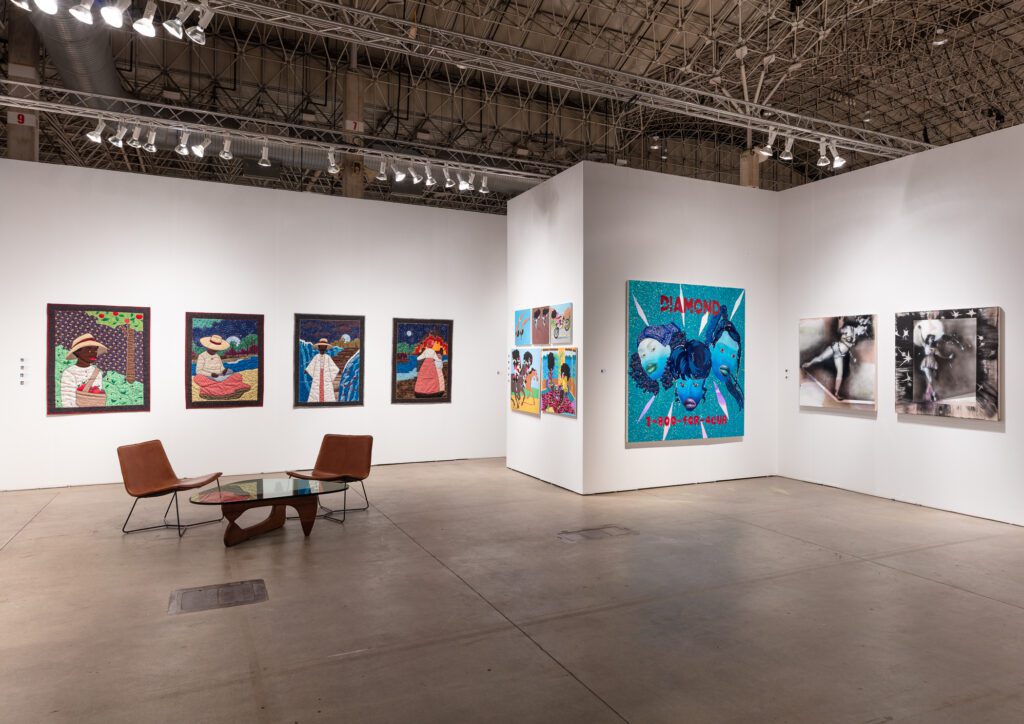 Date
April 7, 2022 - April 10, 2022