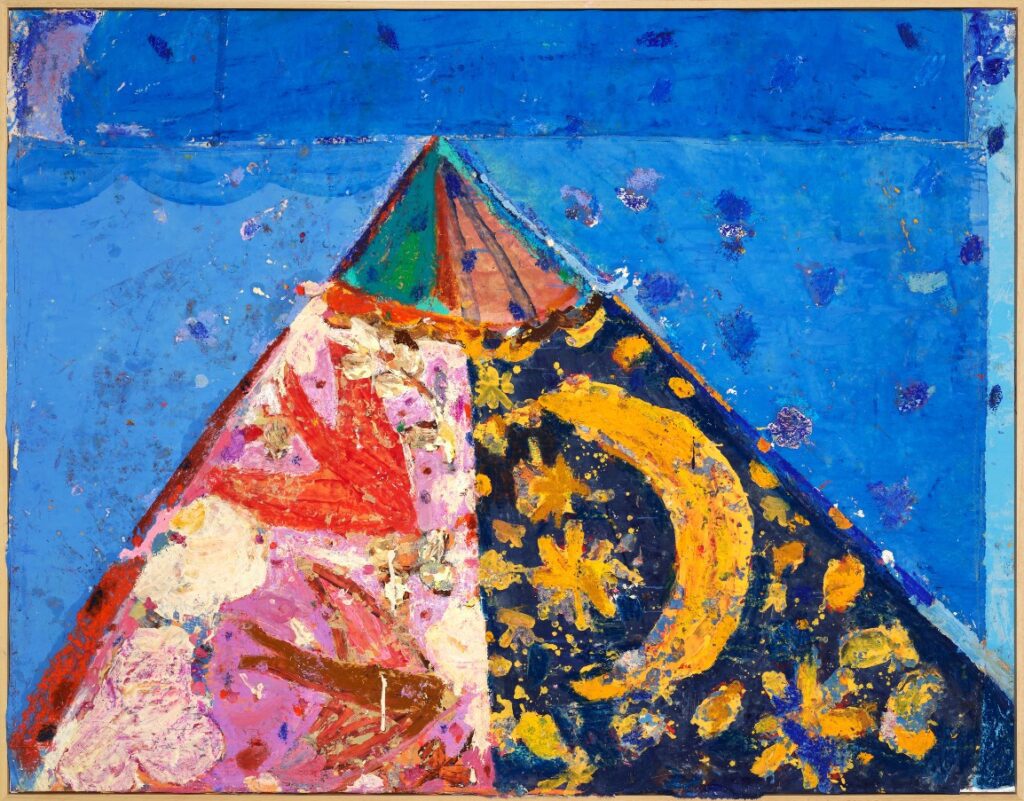 De Buck Gallery is pleased to present "Gommaar Gilliams: Under Cassiopeia," the artist's fourth solo exhibition with the gallery.
Taking place at the gallery's New York location at 507 W 27th Street from March 31 – April 30, "Under Cassiopeia" features a selection of new works. An opening reception will take place on Thursday, March 31 from 6-8 pm.
The exhibition takes its name from the astral constellation named after Cassiopeia, the vain queen of Ethiopia in Greek mythology. About the title, Gilliams says:
This new body of painting is a gorgeous tapestry of astral visuals, shapes, characters, and semi-abstract forms. Aesthetically, one can observe a continuation from previous series which deal with "collective memory," an adept layering of recognizable imagery wherein the artist creates his own myths and visual poems.
About the Artist
Gommaar Gilliams was born in 1982 in Lier, Belgium. He graduated in visual arts from LUCA School of Arts in Brussels and holds a Masters degree in Painting from PXL College in Hasselt. Gilliams has exhibited widely across Europe as well as in solo exhibitions at De Buck Gallery in New York and the La Brea Residency in Los Angeles.
Date
March 31, 2022 - April 30, 2022
Artist(s)