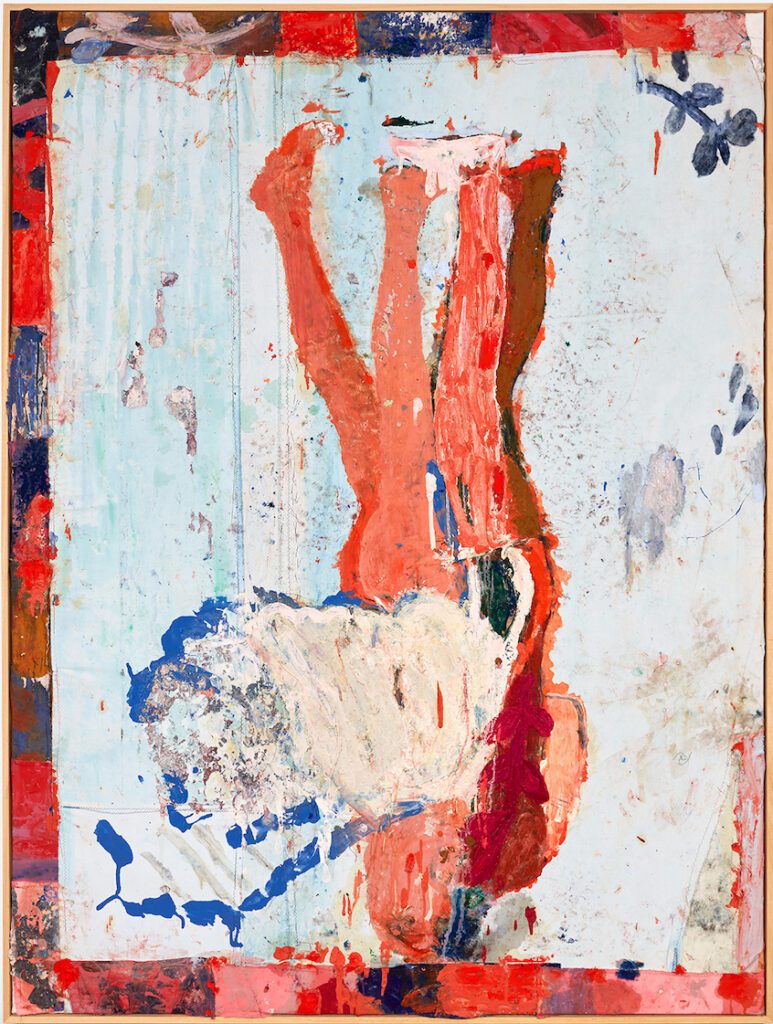 De Buck Gallery is pleased to present "Gommaar Gilliams: Through Time," an online presentation of new work by Belgian artist Gommaar Gilliams.
Oscillating between abstraction and representation, Gilliams's works offer lush, seemingly timeless scenarios that appear at once familiar and fantastical, visions of a dreamlike, nostalgia-laden utopia. But there is a bittersweet undertone that is both melancholic and mystical.
For this online series, Gilliams employs his signature symbols—birds, rain, boats, and mythological figures—to build his allegorical narratives. However, in this series, Gilliams introduces the element of time. "We are running behind or after time," says Gilliams. "It's very precious—it has always been, but more and more." Through these symbols, the artist aims to build a relationship between the past and the present, the universal archetypal stories that nonetheless speak to something personal and unique within us: the "collective memory created through time."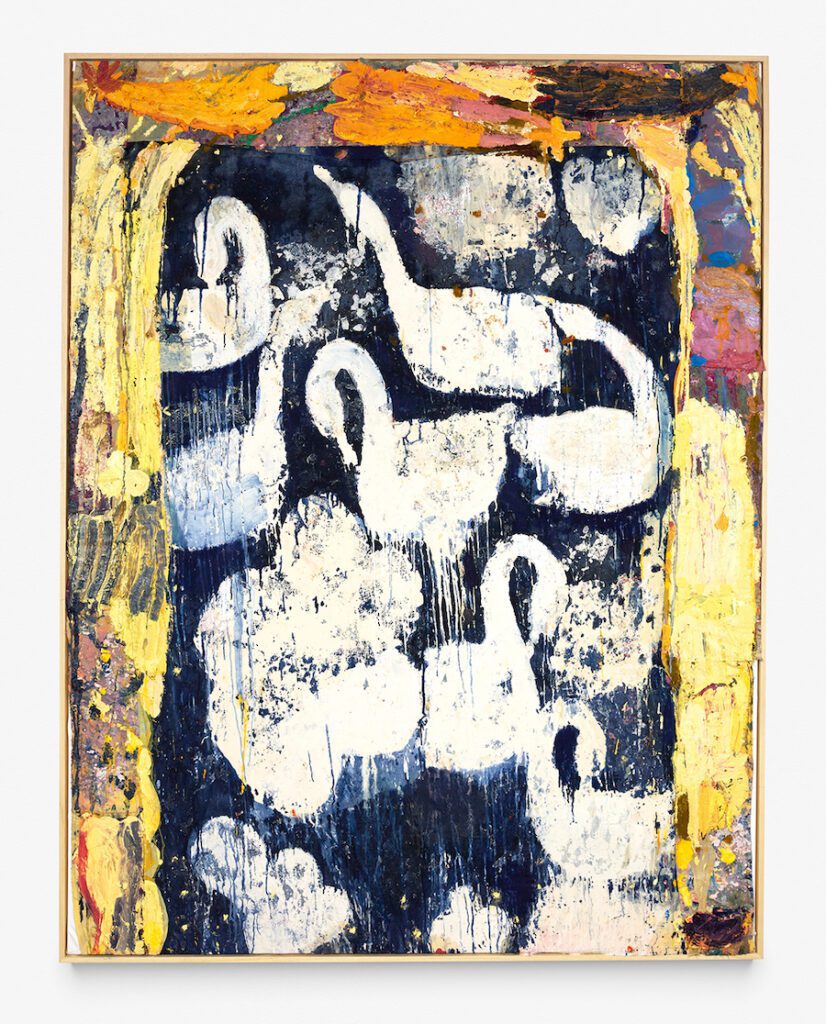 Having grown up spending summers in Siena, Italy, artists of the Siennese School of painting—in particular Simone Martini, were a major influence on Gilliams's work. He credits their play with perspective for his own explorations of the balance between the real and the dreamlike. "They try and 'fail' in a way," says Gilliams. "This creates a different type of space, and a different reality that is more abstract." He is also inspired by the rich colors of those medieval paintings.
One of Gilliams's signature motifs is the bird, and in particular the swan as seen in Stay in the Park and Charming sound. In Leste, while there is a dramatic flock of birds, there are also, in the same pictorial space, images of boats of varying color and size. In Levanto there are two boats seemingly traveling in the same direction and featuring a floral motif evocative of the laurel wreath, a symbol associated with academia as well as, for the ancient Greeks, military or athletic triumph. While the boats were a minor element in earlier works, they take a more central position in these works building on themes from prior series. And while they may refer to a personal journey, their meaning, as with all symbols in Gilliams's work, is up to the viewer to determine. "They are a good vehicle to get the viewer in a place between 'dream and reality.'"
Date
October 31, 2022 - January 15, 2023
Artist(s)