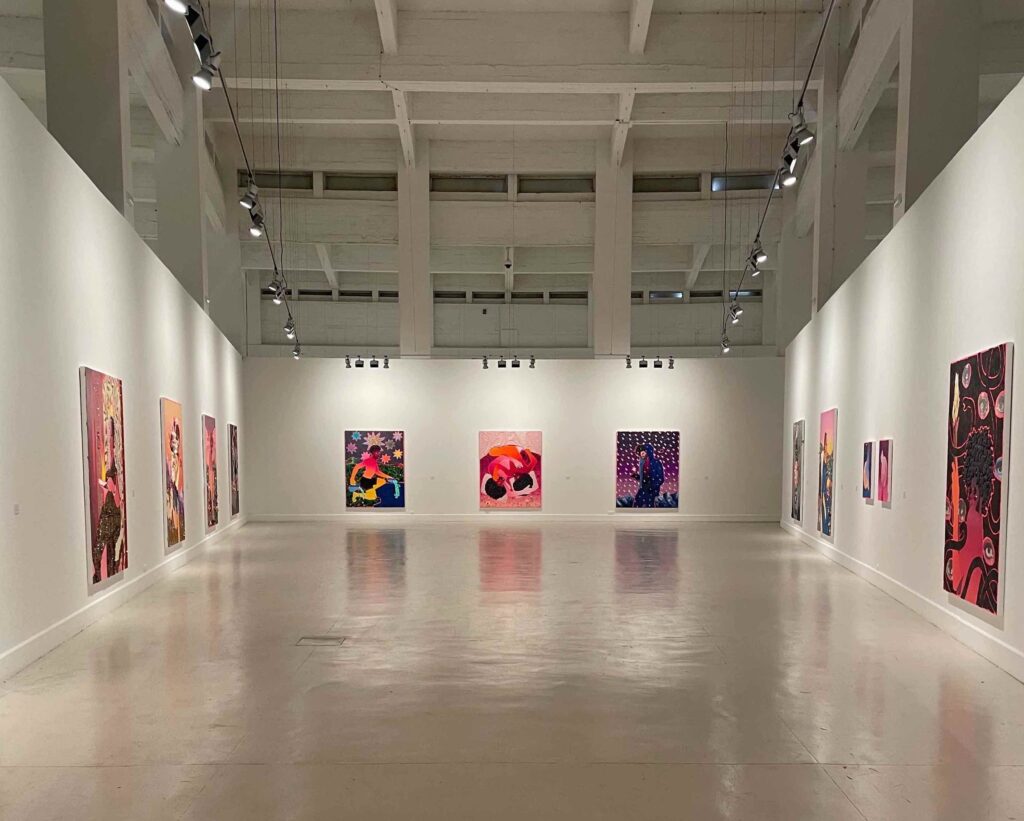 THE CAC MÁLAGA PRESENTS TELL ME, DEVAN SHIMOYAMA'S FIRST EXHIBITION IN SPAIN
CAC Málaga presents the first solo exhibition in Spain of the Pittsburgh-based artist Devan Shimoyama (b. 1989, Philadelphia, US). Gathering a selection of recent works including paintings from his latest series, the Tarot Series is inspired by traditional card decks and expands on the subset of cards in the deck known as the Major Arcana. Tarot readings and pop culture are prevalent in this series and are re-examined through the artist's own experience. His unique and personal body of work challenges cliché with daring and personal representations of the complexities of race and sexuality. Working primarily in self-portraiture and narratives inspired by classical painters and mythology, Shimoyama seeks to depict the Black queer male body as something both desirable and desirous and his choice of materials endows the figures depicted with a magical and joyful spirit.
To read more about Devan Shimoyama's Tarot Series, click Here. Read more about the show on the CAC Málaga website.
26 May – 27 August 2023
Devan Shimoyama© L'Étoile [The Star], 2020
Oil, coloured pencil, sequins, clothing, collage, jewelry, glitter and Flashe on canvas
213,4 x 162,6 cm (84 x 64 in)
Collection of Pete & Michelle Scantland, Columbus, OH
Photo: Zachary Riggleman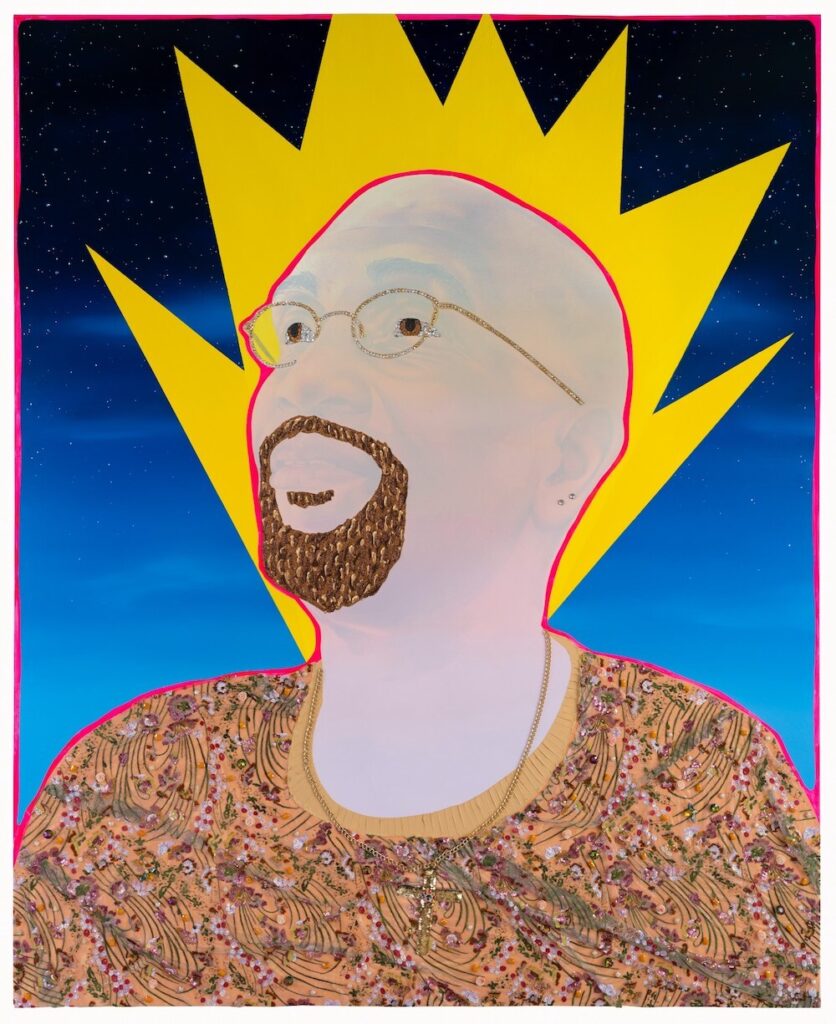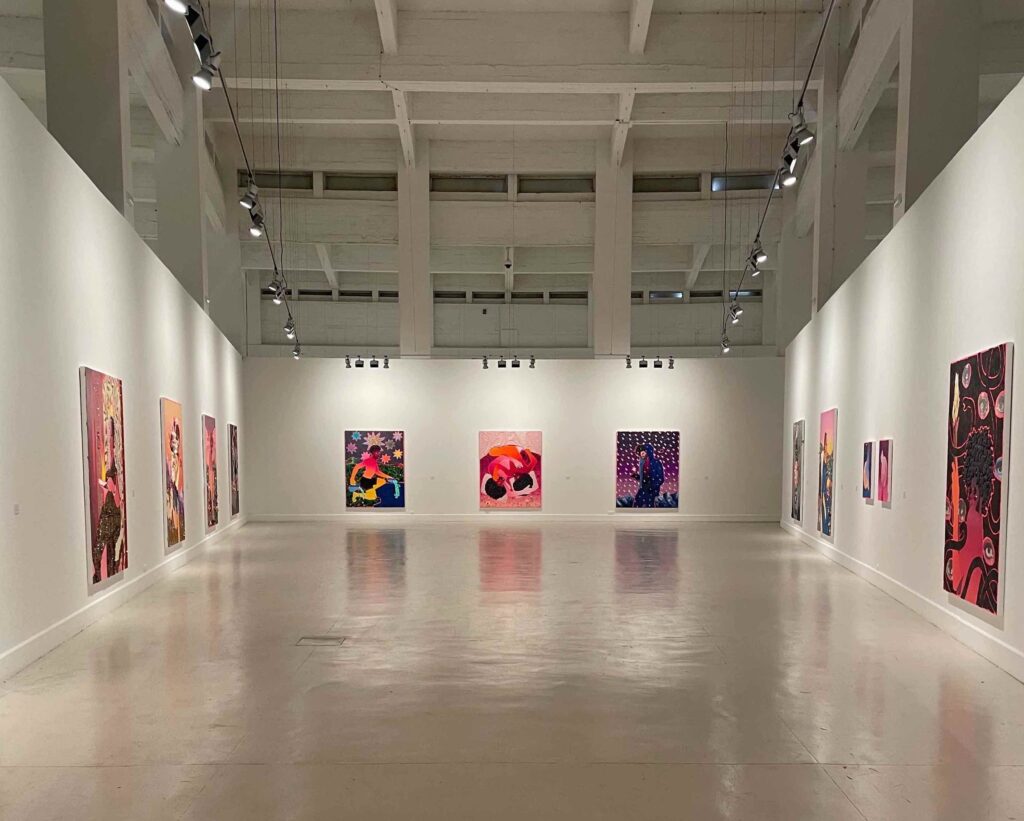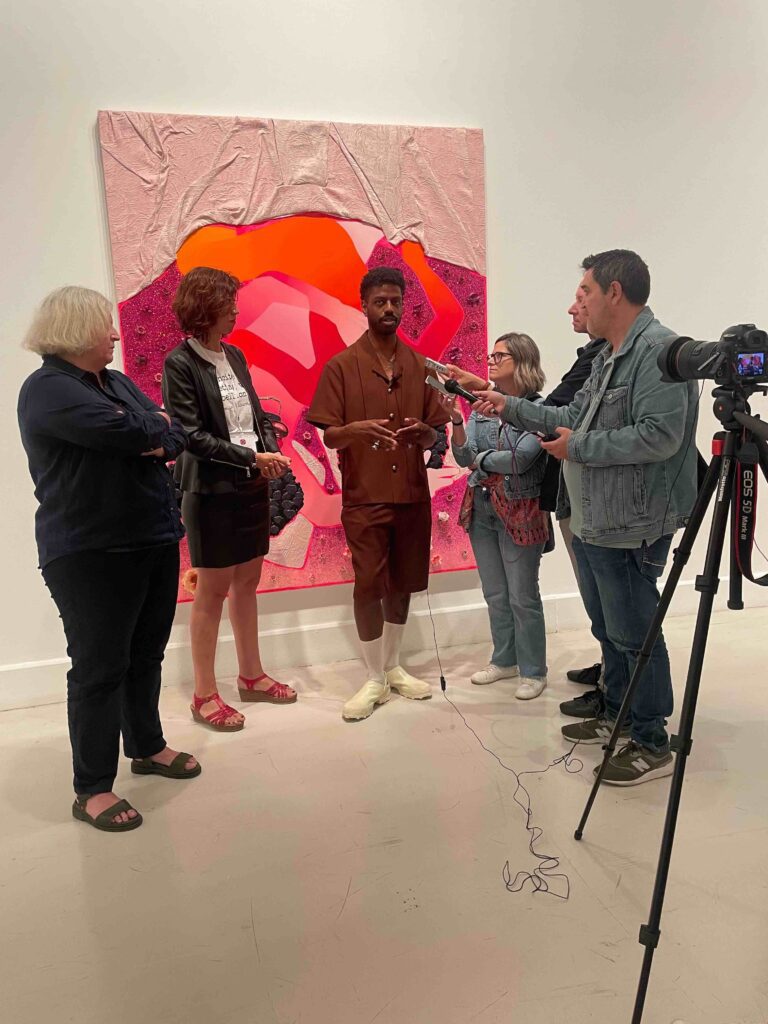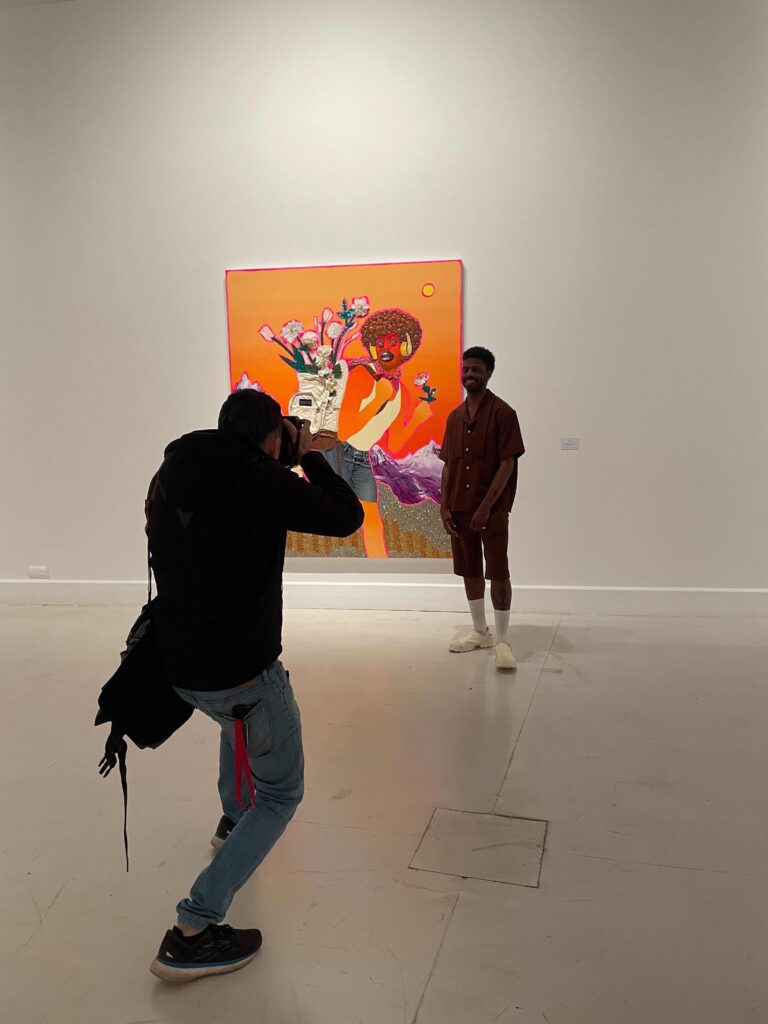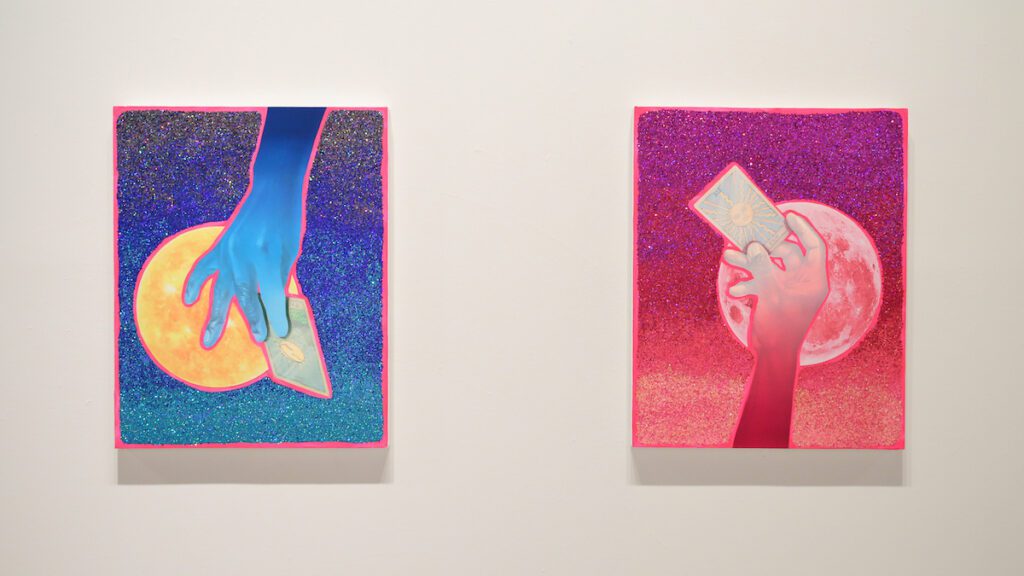 Date
May 26, 2023 - August 27, 2023
Artist(s)