Devan Shimoyama's site-specific installation The Grove is now on view at the Smithsonian Institution's Art and Industries building. The work was made in celebration of the Smithsonian's 175th Birthday exhibition, 'FUTURES', which asks audiences to consider how art and technology continue to shape our world.
Shimoyama was among one of five artists commissioned by the Smithsonian to design works specifically for FUTURES, an immersive exhibition that houses installations, interactive displays, working experiments, and design. The Grove, is an ode to the year 2020.
Created in response to the tumult and tragedy brought on by racial violence and the COVID-19 pandemic, Shimoyama invites viewers to enter a meditative forest-like space to forgive, breathe, pause, and heal. "DIY" utility poles, dangling shoes, and silk flowers reference community traditions of spontaneous memorials and are adorned with thousands of Swarovski crystals to offer a sense of light, magic, and the divine in witness to lives lost.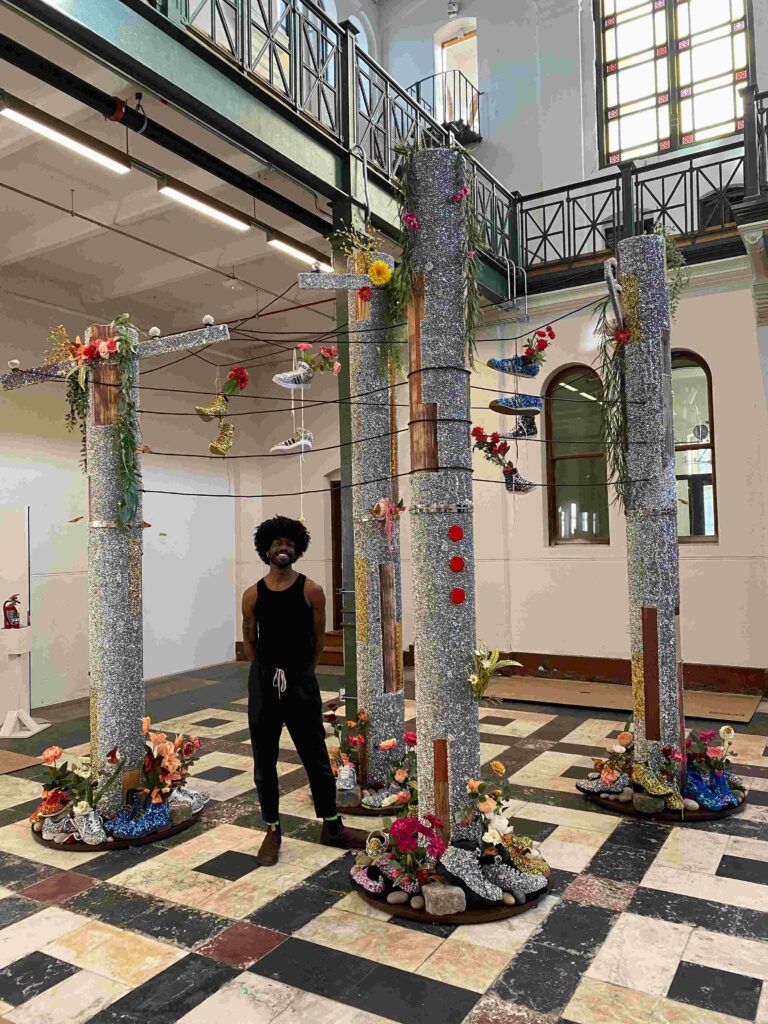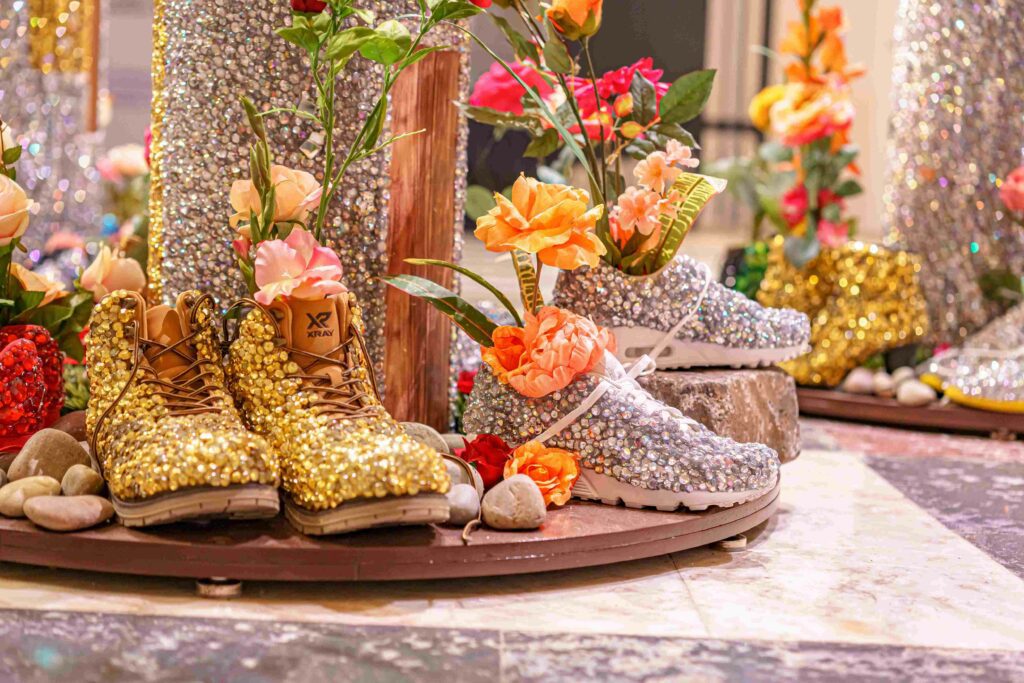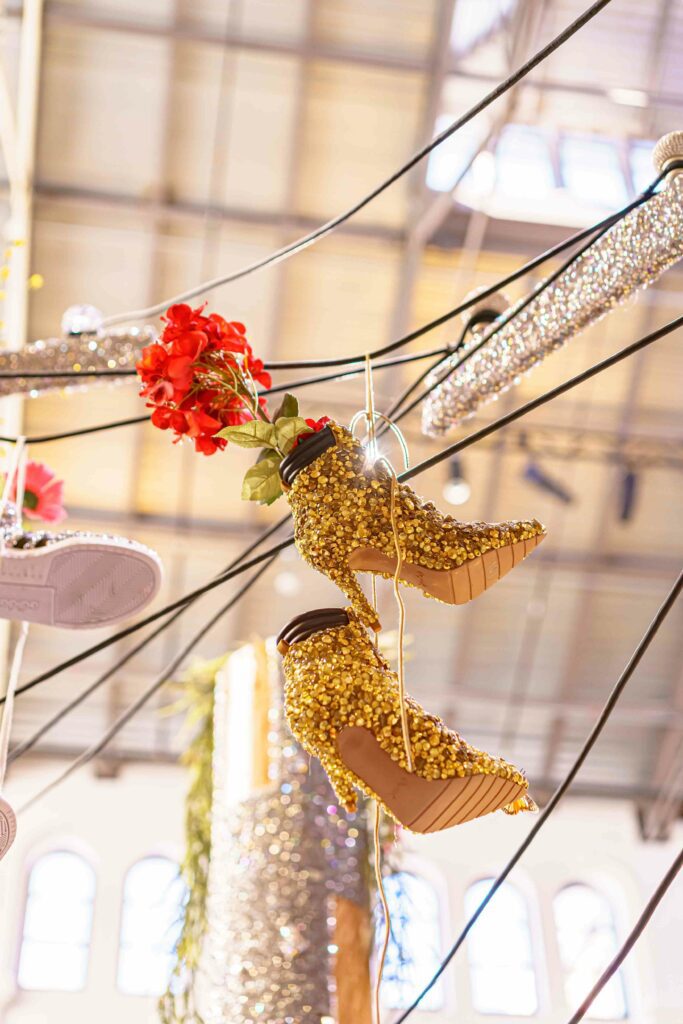 Futures' will be on view at the Smithsonian Institution, Arts and Industries Building, 900 Jefferson Drive, SW, National Mall, Washington, D.C., through July 2022.