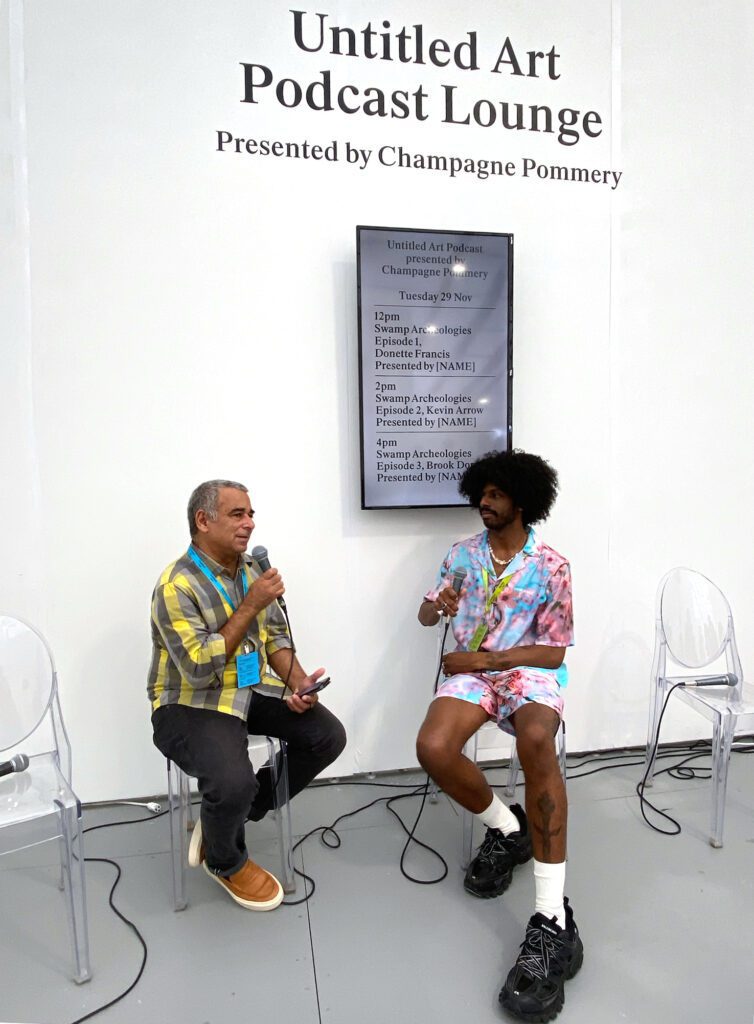 Join artist Devan Shimoyama in a timely conversation with Artistic Director and Curator of Untitled Art, Omar López Chahoud. The podcast, which was hosted by the Untitled Podcast Lounge on Thursday, December 1, 2022, covers Shimoyama's current series, "The Tarot," paintings from which were on view at De Buck Gallery's booth.
In Devan Shimoyama's Tarot series, the artist takes inspiration from the centuries-old divination practice of card reading. For Shimoyama, the Tarot represents the behavior of looking to mystical practices to sustain ourselves through difficult times.
The talk navigates topics including the occult, the role of the body and self-portraiture in Shimoyama's work, the impact of the pandemic on his practice, and the Jamaican illustrator, Pamela Smith, who illustrated the Rider Waite tarot deck and whose work is now "being recognized as a foundation for Modernism."
Listen to Episode 53 of Untitled Art Podcast via the link below.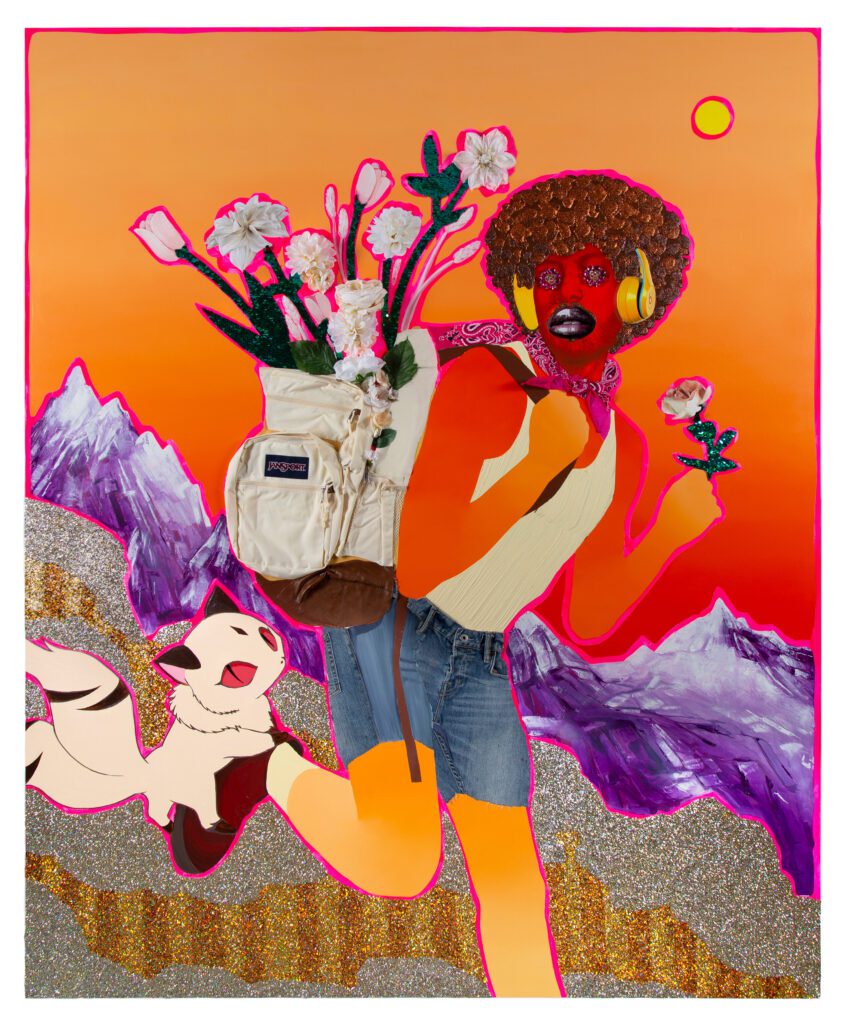 The Tarot series expands on the cards in the tarot deck known as the Major Arcana (or the 22 named or numbered cards in the pack). Contextually, Shimoyama is influenced by the popular Rider-Waite deck as well as the Tarot de Marseille, one of the oldest surviving tarot card patterns in existence today.
The Tarot Series references imagery and cultural symbols including astrological signs and natal charts, ancient pagan practices, Orisha gods and related spiritualities and mythologies. Tarot readings and pop culture from decades past are prevalent in this series and are reexamined through the lens of Shimoyama's own process.