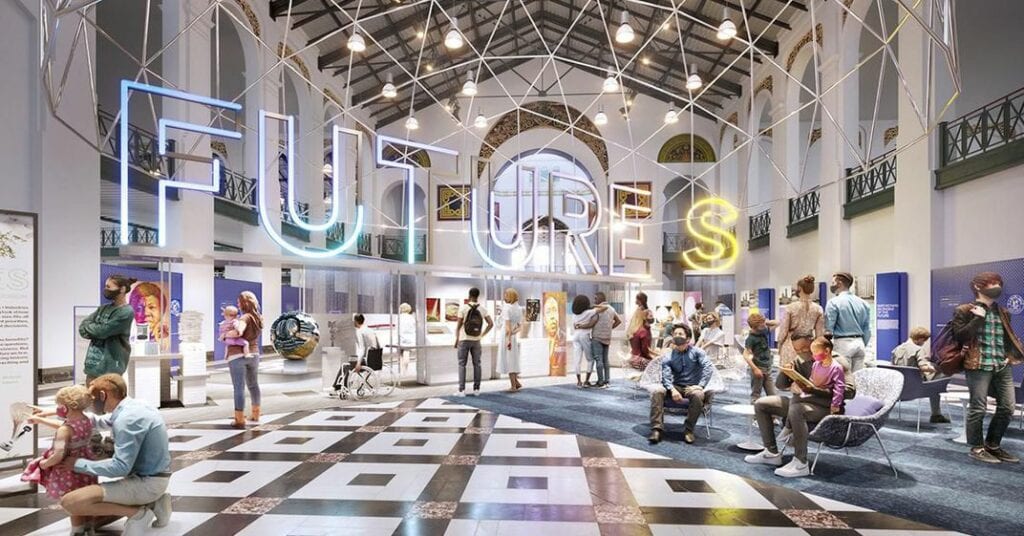 For its 175th birthday, the Smithsonian will stage a blowout event that is part exhibition part festival. Staged across 32,000 square feet, the show will house installations, interactives, working experiments and design featuring objects from across its museums as well as five new site-specific commissioned artworks by Beatriz Cortez, Nettrice Gaskins, Soo Sunny Park, Devan Shimoyama, and Tamiko Thiel & /p.
Titled 'FUTURES', the show will take place in the Arts and Industries Building, which has been largely closed to the public for the past two decades and has recently undergone a $55 million renovation. The immersive exhibition, which is scheduled to open at the end of 2021, asks the audience to consider how art and technology continue to shape our world.
Shimoyama's installation, The Grove, will be an imagined future monument to the year 2020, for which he will create a sort of manmade forest out of utility poles where visitors can sit and reflect on the show and our turbulent recent history.
Created in response to the tumult and tragedy brought on by racial violence and the COVID-19 pandemic, Shimoyama invites viewers to enter a meditative forest-like space to forgive, breathe, pause, and heal. "DIY" utility poles, dangling shoes, and silk flowers reference community traditions of spontaneous memorials and will be adorned with thousands of Swarovski crystals to offer a sense of light, magic, and the divine in witness to lives lost.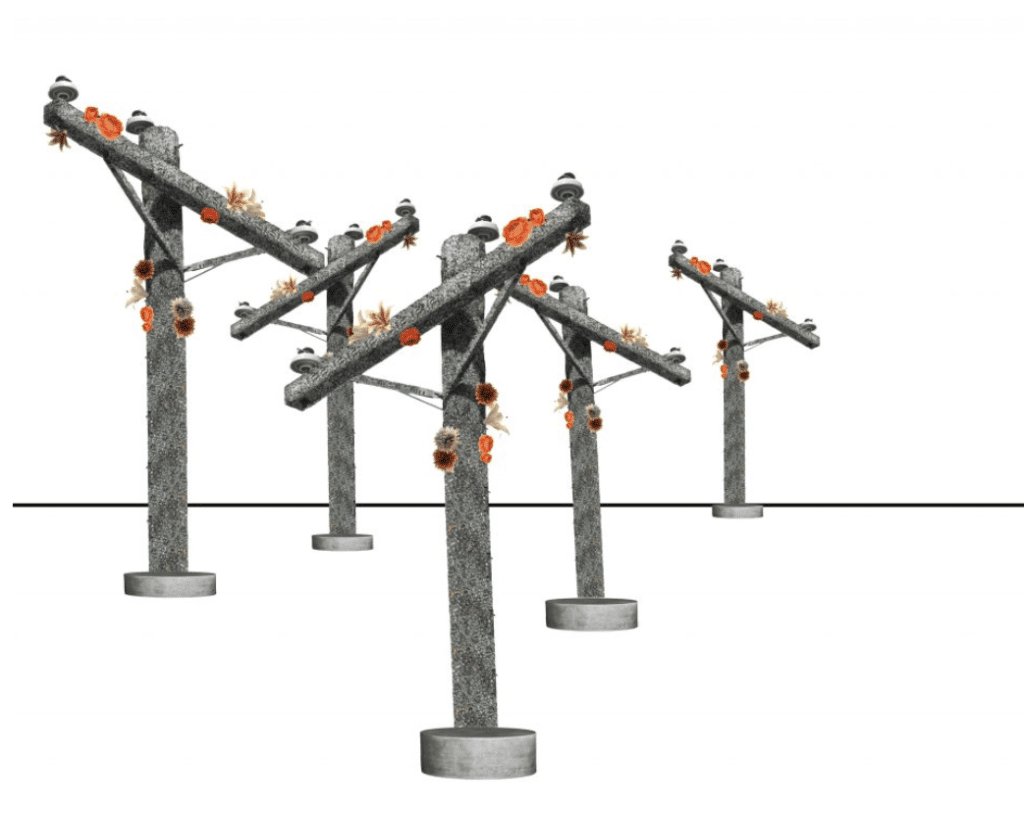 "You come to a kind of clearing where you're greeted by these stunning bedazzled Swarovski crystal-covered totems," describes Ashley Molese, curator of special projects at the Arts and Industries Building. "It's almost a mourning garden or a labyrinth."
Shimoyama's mixed-media practice frequently imbues a sense of community, solidarity, commemoration and identity at the intersection of Blackness and queerness. The Grove will represent both a singular, internal mourning for collective trauma and the healing power of empathy and hope.
Despite the many challenges facing our world and the creation of intentional moments of meditation, the exhibition strikes a purposely optimistic note.
"'Futures' is dedicated to a hopeful vision of a future that we choose, not one that we fear. We wanted to create it almost as a choose your own own adventure, defining pathways that build a more equitable, relatable, and inclusive future," said Molese. "It was a very conscious choice not to be too dystopic in our vision."
'Futures' will be on view at the Smithsonian Institution, Arts and Industries Building, 900 Jefferson Drive, SW, National Mall, Washington, D.C., November 2021–July 2022.