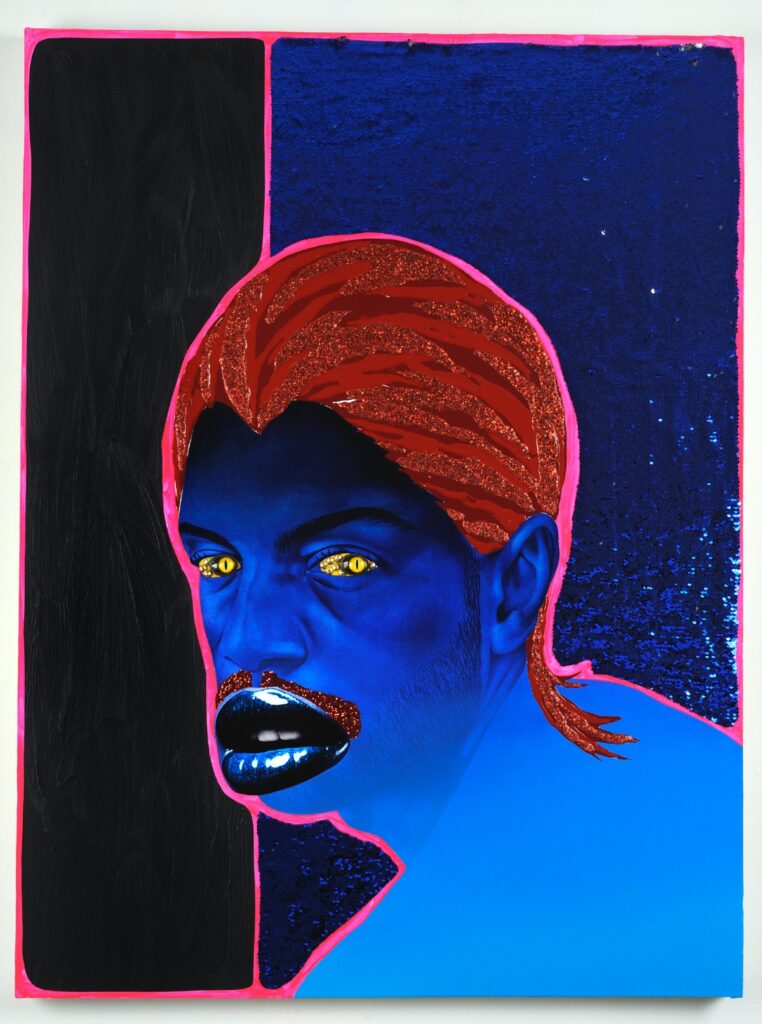 Devan Shimoyama is featured in a story in the Financial Times about artists who use glitter to astonishing effect in their practice. Shimoyama's new Tarot series, which features his signature use of materials including glitter, sequins and other unusual materials, is on view at De Buck Gallery at Untitled Art Miami Beach this year. Read an excerpt of the article below or click through to read the full story.

Excerpt from article:
For a new generation, glitter – true to its indelible form – isn't going away either. From Mickalene Thomas's bedazzling, sought-after paintings of female figures to the ornate, glitzy tapestries of Ebony G Patterson, it has become a go-to for bleeding-edge emerging artists. Among them is Damali Abrams, a Reiki practitioner and self-styled "glitter priestess"; Theresa Chromati, whose sensual paintings also feature protruding soft silk sculptures and leather; and Devan Shimoyama, known for narrative self-portraits and paintings of figures evoking folklore, myths and personal stories that sell for up to $85,000.
I use glitter for a multitude of reasons," says Shimoyama. He gravitated towards it "for its reflective quality, the way that it holds a very different presence when viewed in person, commanding attention and dazzling as one observes the surface. I also love that it creates more texture and fantastical elements within a painting. As a craft material, it has a kind of cheapness to it, but there's an effectively faux-glamorous effect when used in the right way. More is often more.