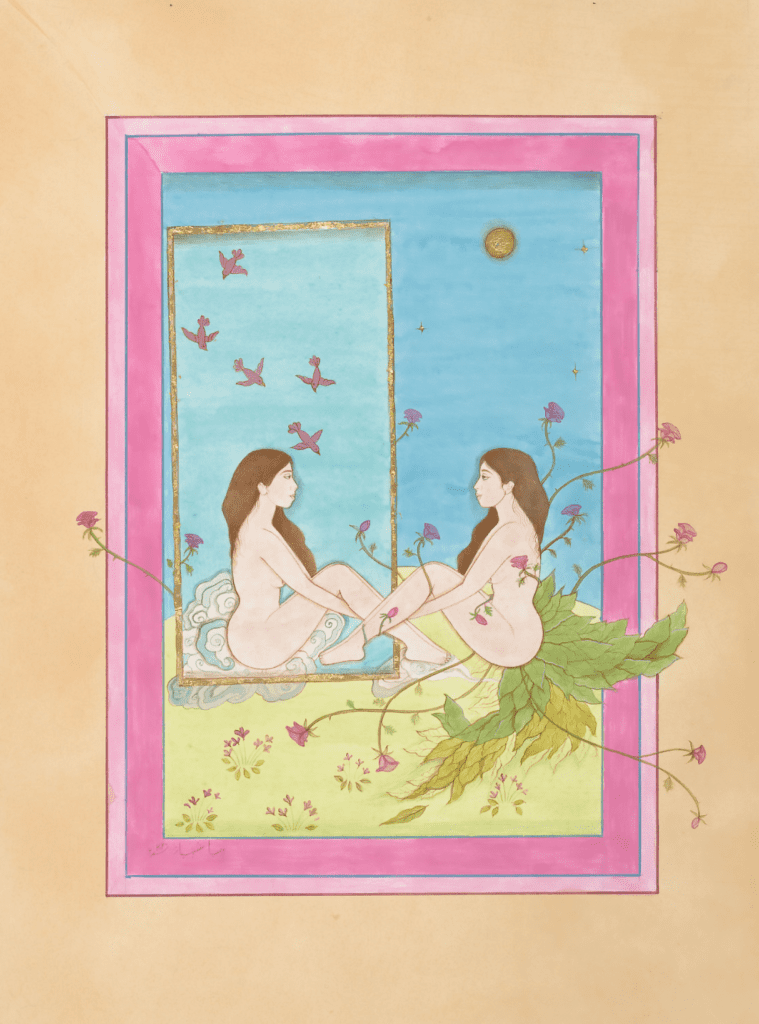 Hiba Schahbaz is among Artsy's highlighted artists in an editorial featuring Middle Eastern and South Asian women artists reclaiming miniature painting. Written by Osman Can Yerebakan, 'Women Artists of the Middle East and South Asia Are Reinventing Miniature Painting' tells the stories of Schahbaz and fellow artists, Shahzia Sikander, Hayv Kahraman, Arghavan Khosravi, and Hamra Abbas.
Miniature painting flourished in Persia in the 13th century as well as in the Ottoman Empire during the 16th and 17th centuries. These artworks were small-scale renditions of various subjects, such as historical events, everyday court life, or nature, with the occasional addition of calligraphy. Formats varied from a manuscript with numerous pages to a single sheet of paper, but were stylistically characterized by the artists' commitment to a flattened perspective and figures. Today, the rich, intricate history of the traditional genre is intertwined with the orientalism and colonialism underlying the holding practices of Western museums.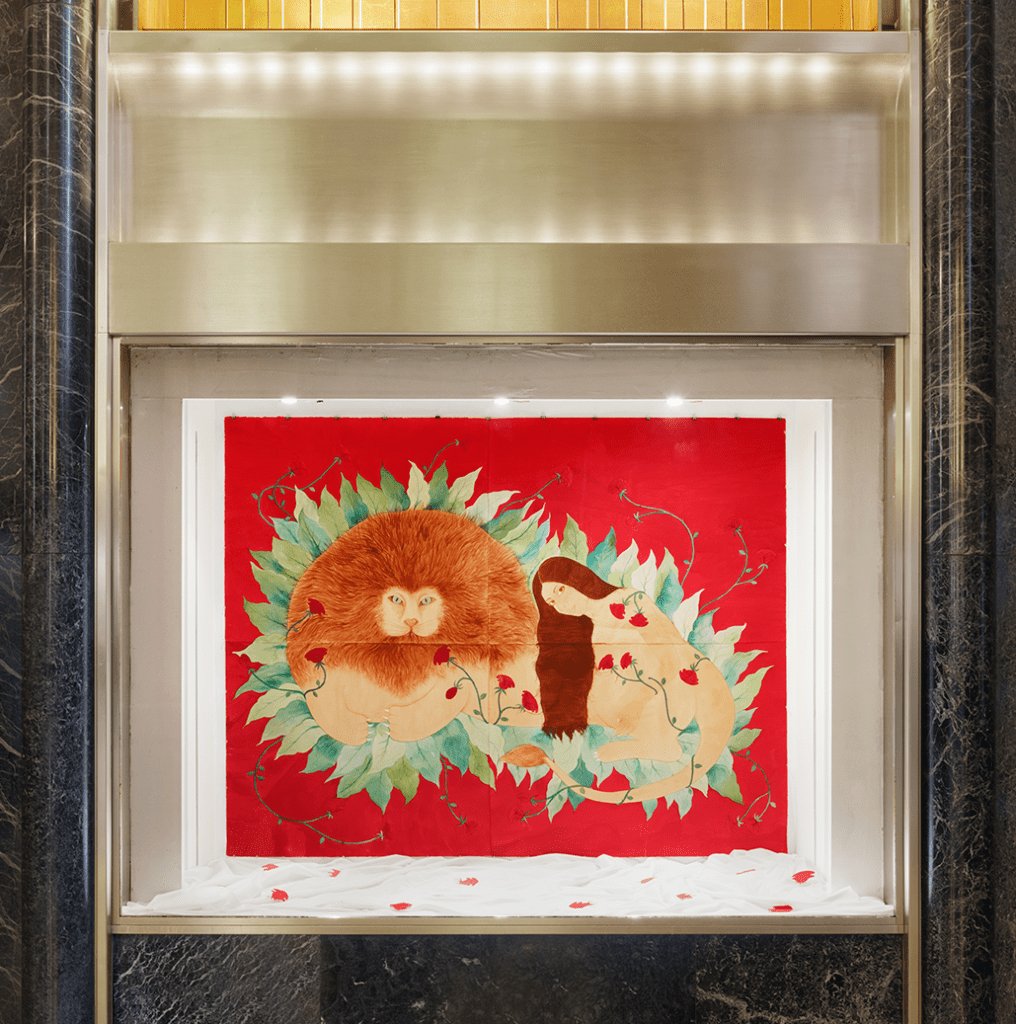 Hiba Schahbaz is one such artist in a wave of Middle Eastern and South Asian women artists seeking to defy the tradition's visual and conceptual style through their own technical and narrative complexities. Through transferring miniature painting to a variety of media, including video and sculpture, and foregrounding women-centric stories, particularly female autonomy and sexuality, these artists still harness the introspection and transcendence of miniature traditions.
Schahbaz was compelled by the intricacy and detailed nature of miniature painting. She recounts, "when I was formally introduced to painting miniatures at the National College of Arts in Lahore, I immediately fell under its spell… It was like meeting a soulmate." The artist conceives of the practice as a form of meditation and ritual, which includes mixing the colors or preparing the brushes. Today, at her Bushwick studio, she creates cutouts of women immersed in nature, liberated from the mundane chaos.
Through exploration of the stylistic and representational possibilities of the genre of miniature painting, Schahbaz and her fellow artists narrate a dialogue between past and present, tradition and innovation, reality and transcendence. To read the full article, click below.