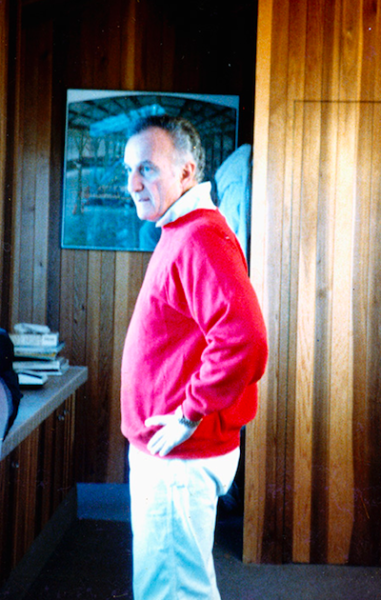 Throughout his life, Robert Baras (1930-2016) developed a painterly vocabulary of luminescent colors, nebulous forms, and abstracted linear systems, drawn from the elements of the natural world. His work was made over a period of 30 years from 1980 to 2010 between Connecticut, New York, and Southern France, encompassing a powerful body of pictographic canvases with quasi-heraldic and minimalist shapes. Having started painting in the early 1980s, Baras came of age as an artist as minimalism was nearing its end and neo-expressionism (led by artists such as David Salle, Francesco Clemente and Julian Schnabel) was on the rise. Stylistically his work also owes debt to his predecessors, the Abstract Expressionists and color field painters.
His paintings express a paradoxical insistence on both representing objects in the natural world and on distilling them into fundamental, cryptic forms that hover between figuration and abstraction. These pictorial strategies reveal the heart of Baras' work as capturing the effort involved in representation; as Christian Viveros-Fauné wrote, Baras' pictographic forms "serve as formal elements through which the artist—a highly independent, industrious, and largely self-educated fashioner of enigmatically fulsome symbols— plumbed the meaning, mechanics, and essence of painting."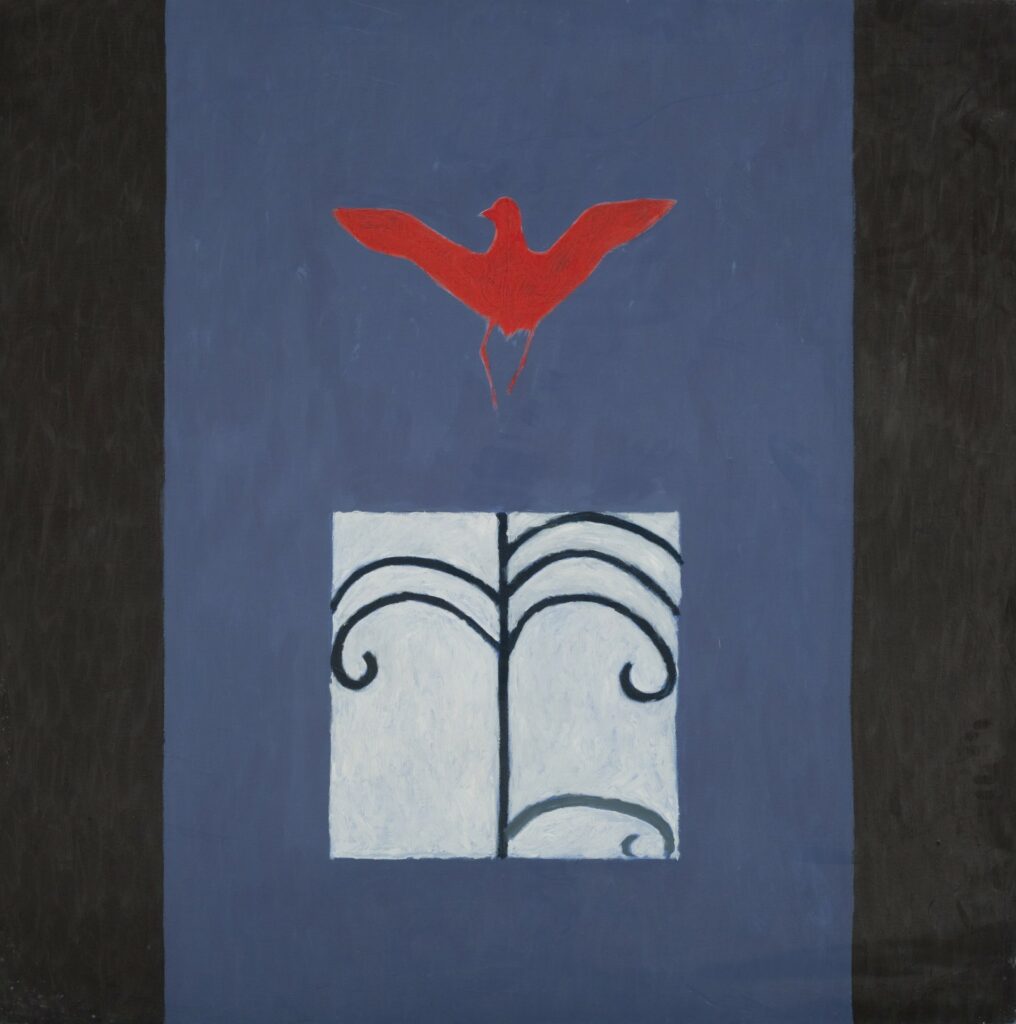 Baras was born to Romanian-Jewish immigrant parents in the Bronx. He later enrolled in City College studying liberal arts, where he met and became friends with musicians and artists involved in the bohemian culture of the West Village. By 1950, his family had entered the textile industry and Baras developed a contemplative approach to the fabrics, textures, and colors, with a particular affinity for hues and patterns, which would influence his painting practice. When Baras sold the successful business in 1969, he was free to pursue his painting career and would do so for the next four decades.
As an artist beginning painting full time in his late 40s, Baras' maturity lent a depth, pace, and confidence in his intuition that allowed him to develop an artistic individuality free from the whims of trends and scenes. He was committed to preserving the privacy and self-reflection he believed were necessary for an artist, so he decided against showing and selling his work. Baras and his wife Francine continued to live in New York City, where he kept a studio, but he found artistic solace on the East End of Long Island and had studios in Quogue and Watermill during the next two decades.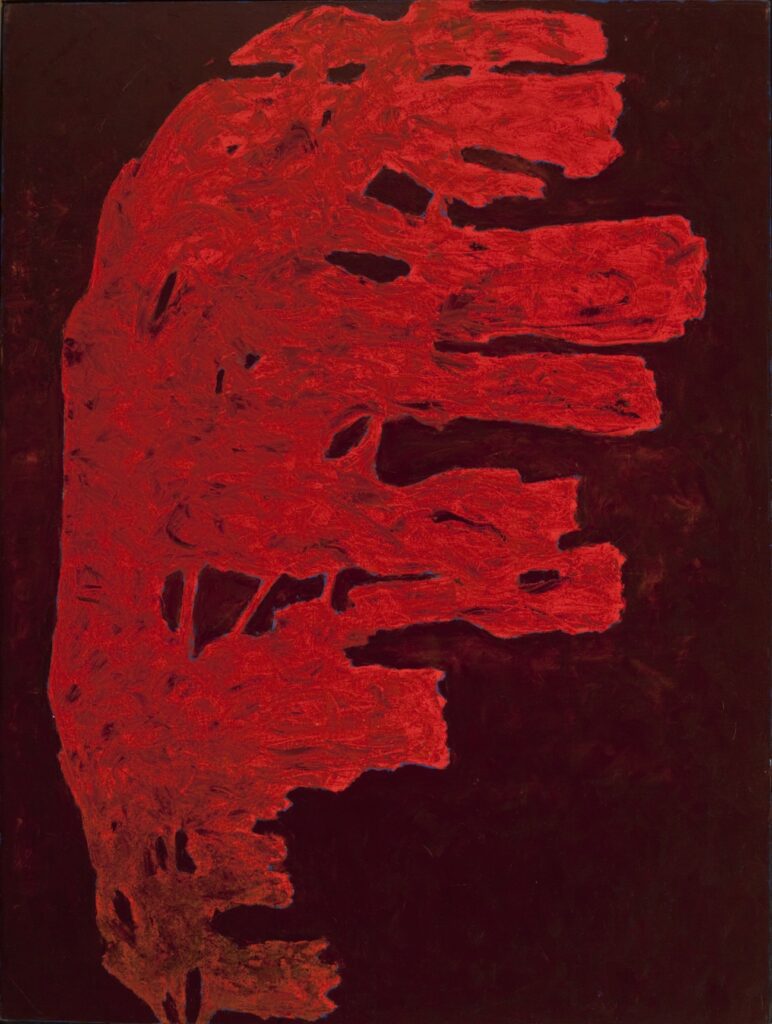 He embraced the creative community there of the many artists who defined American art in the mid-twentieth century. He and Francine became close friends and confidants of the painter Paul Waldman and his wife, Diane Waldman, Deputy Director & Senior Curator at the Guggenheim. Through the Waldmans, the Baras' met and socialized with artists living there, including Roy and Dorothy Lichtenstein. Having studied at the Art Students League, Baras then studied at the School of Visual Arts on the encouragement of Mr. Waldman and there completed his BFA with honors in 1980.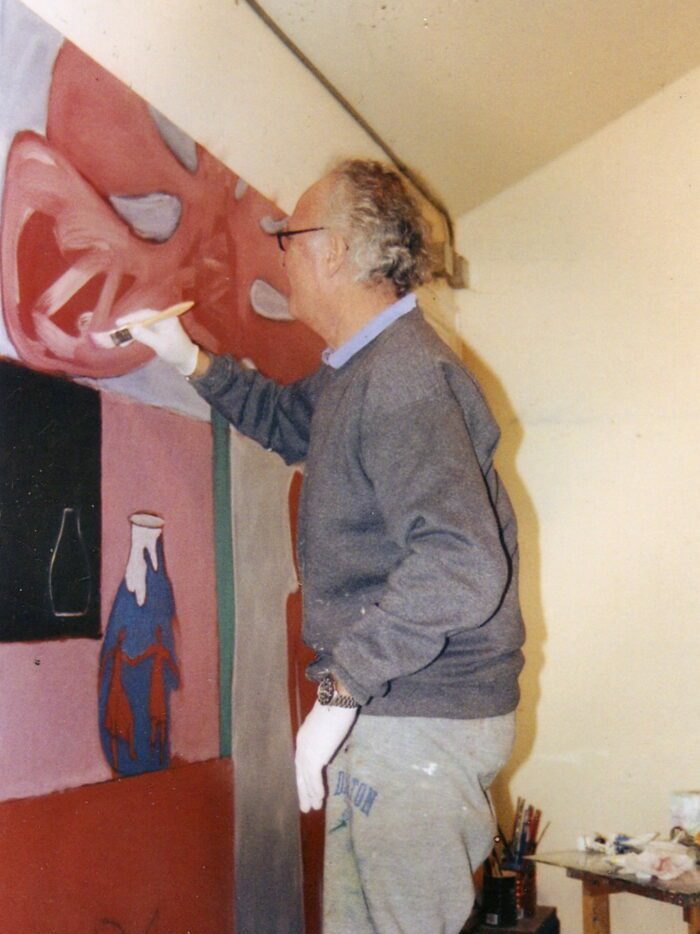 From the mid-nineties and for the last 20 years of his life, Baras spent his time working between Connecticut and the South of France, pursuing new formulations after his artistic forbears and expanding his legacy until his death in 2016. As Darren Jones writes, "He is at once within, yet apart; known and unknown; his practice relative to his peers, but also distinct from theirs; his imagery recognizable, while insistingly refreshing. Robert Baras' work offers the excitement of discoverability within the pedigree of his era's aesthetic mien, contributing to the current artistic dialogue through the cyclical nature of social and political trauma. This is the delicate balance of qualities that have earned his work its place within the firmament of American artistic invention."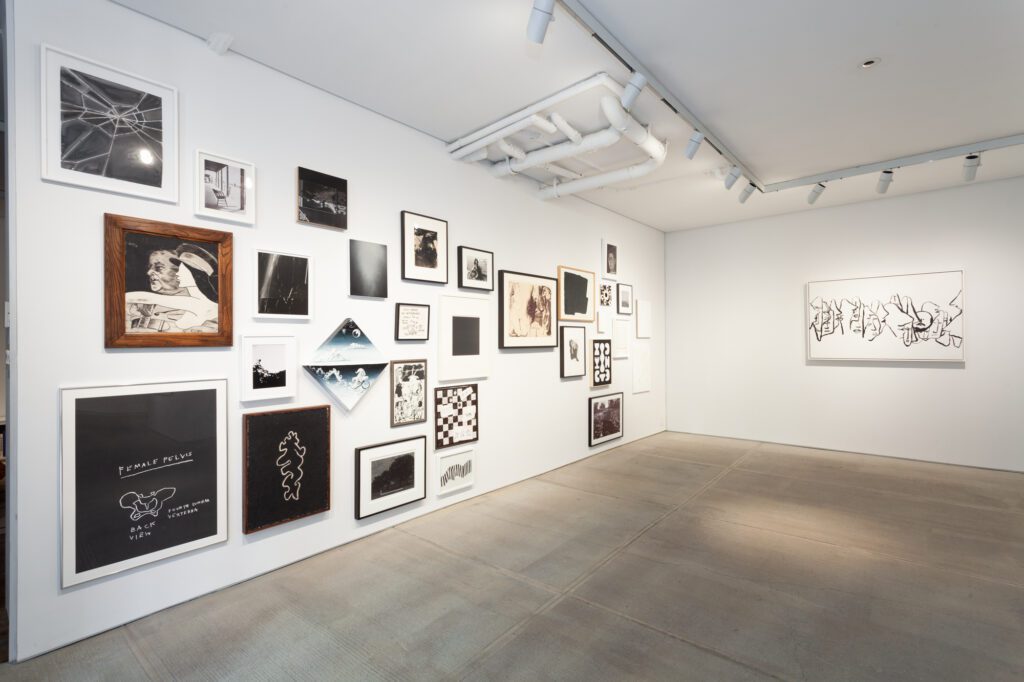 RECENT EXHIBITIONS
In the fall of 2018, Baras's work was included in the group show Polarities at Totah gallery in New York's Lower East Side. This show featured works by 47 artists, both historical and living, spanning film, photography, sculpture, drawing, and painting. The exhibition extended on the visual themes captured in black-and white photography—overlapping, combining, and teasing out the dichotomies between these scales of coloration, "welcoming contrast as much as fulfillment in extremes."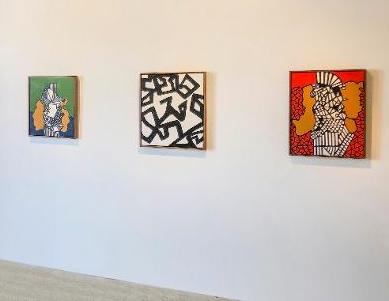 The artists featured in the exhibition were: Eve Aschheim, David Austen, Robert Baras, Jean-Michel Basquiat, Lisa Beck, Isak Berbic, Mel Bochner, Alighiero Boetti, William Eric Brown, Alberto Burri, Huguette Caland, Enrico Castellani, Vija Celmins, Anne Collier, George Condo, Dan Covert, Gino De Dominicis, Adeline de Monseignat, Mara De Luca, Aleksandar Duravcevic, TR Ericsson, Alison Hall, Keith Haring, Adam Henry, Sam Jablon, R.B. Kitaj, David Klamen, Franz Kline, Sherrie Levine, Gordon Matta-Clark, Matthew Metzger, Jonathan Owen, Luca Pancrazzi, Helen Pashgian, Pablo Picasso, Nathlie Provosty, Brandon Ralph, Paula Rego, Ad Reinhardt, Robert Ryman, Kenny Scharf, Jordan Seiler, Alex Sewell, Joel Shapiro, Cindy Sherman, Beuford Smith, and Andy Warhol.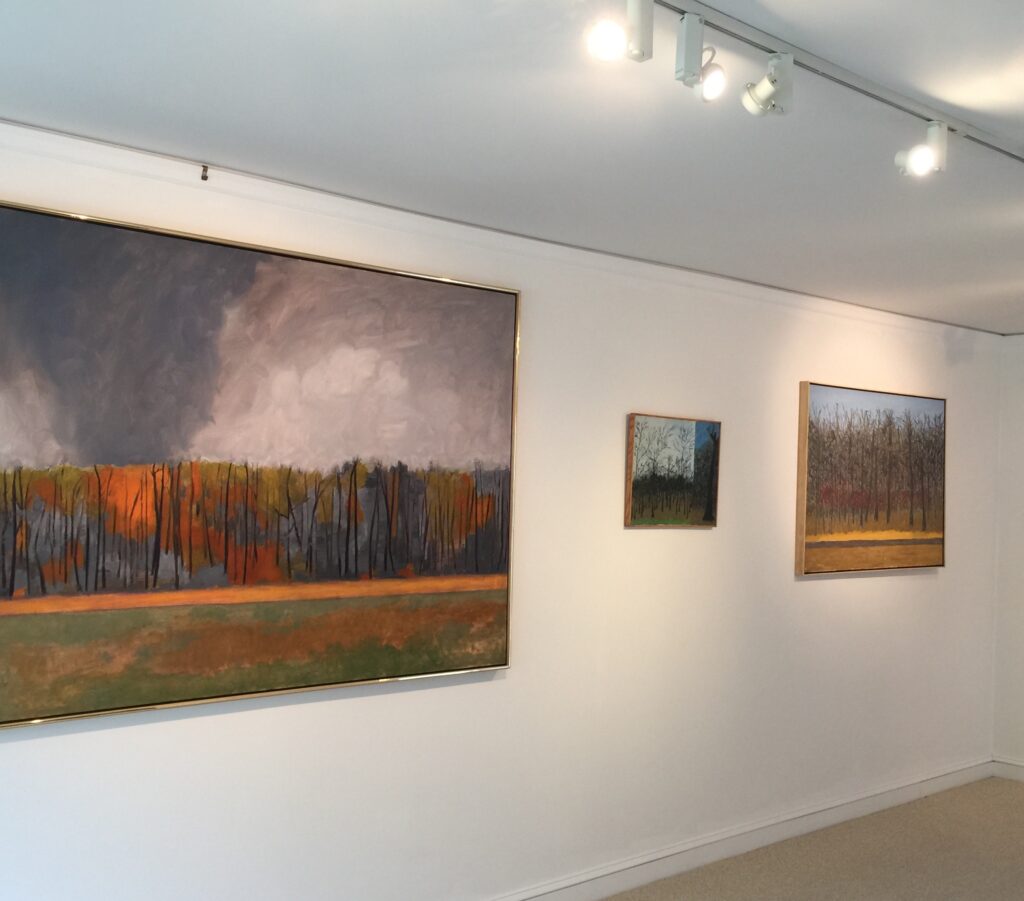 Baras's work has also been exhibited in solo and group shows at the Wellington Gallery in Westhampton, New York, at the White Gallery in Lakeville, Connecticut in 2017, and at the Gildea Contemporary Art Gallery in Key West, Florida in 2019.
FIVE FACTS ABOUT ROBERT BARAS
While working with his family's textile business, Inwood Knitting Mills, Baras developed a color wheel that became highly sought after. His reflective approach to the fabrics, especially hues and patterns, is evident in the distinctive pictorial strategies he employed in his painting.
Aside from his color wheel, the materials that Baras produced helped the textile company expand through the years. By the time Baras sold the business in 1969 to commit to painting full-time, it had become a multi-million dollar enterprise.
Baras' knowledge of and lifelong obsession for textiles influenced his particular manner of handling paint, for he had a nuanced understanding of construction, the structural interconnectedness of every element, and of dimensionality. Just as woven planes drape over a body, Baras' shapes and colors collide on the canvas in a way that draws attention to their edges and gaps where one form gives way to another, like a seam that stitches together one integral tapestry.
Baras demonstrated an unwavering consideration to the haptic qualities of painting— the human effort to act with the material substance of paint. Though he appreciated the Abstract Expressionists who came before him, his work does not register the bold, spontaneous gesture they espoused but a subtler concentration on the quality of movement evoked by his paint.
Upon graduating from the School of Visual Art in the '80s, Baras never made a public career as an artist. He was not forced into art as a business nor was he obligated to show his work, but he created hundreds of finished works left in the U.S. and France. His work remained largely unknown in his lifetime.
FURTHER READING
Learn more about Robert Baras's work in these critical essays.
 Cut From a Different Cloth: Duty & Fulfillment in the Art of Robert Baras