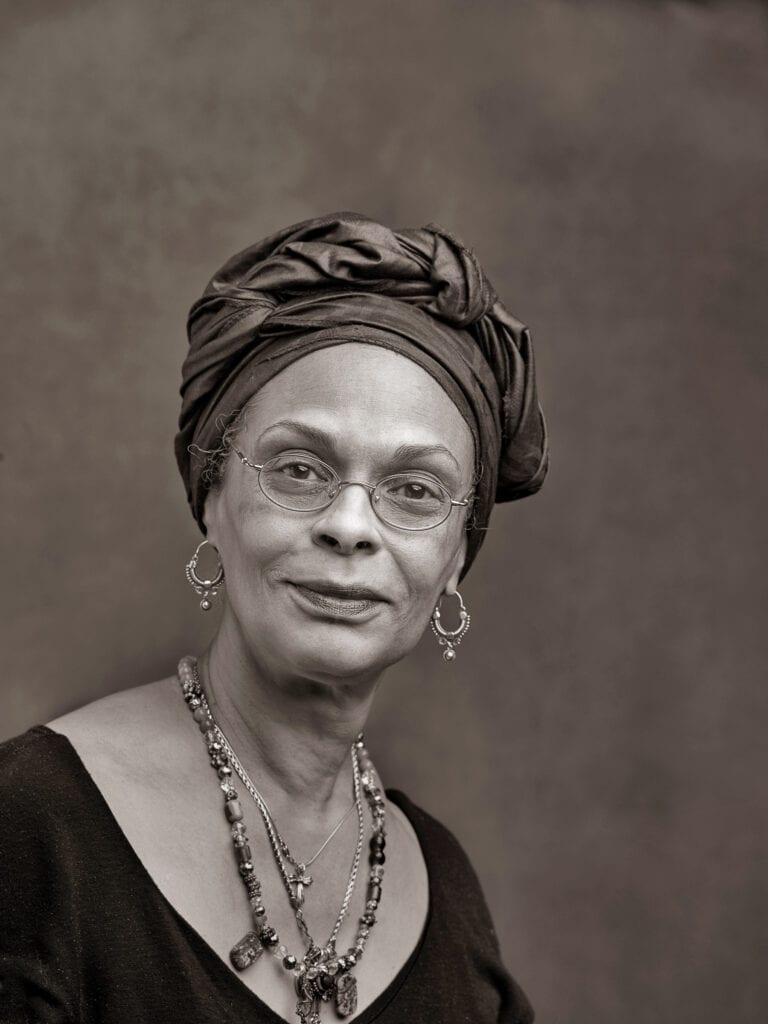 De Buck Gallery is delighted to announce the representation of artist Tina Williams Brewer.
"The quilting technique in the art market, has largely gone undervalued," said David De Buck. "Tina's work is so beautifully crafted and acts a true testament to this medium. Her recent acquisition from The Westmoreland Museum proves that she is among the contemporary textile artists who are reshaping the definition of fiber art. Her use of materiality and the way her own personal narrative is weaved into the work is both groundbreaking and moving."
Tina Williams Brewer was born in 1949 in Huntington, West Virginia and currently lives and works in Pittsburgh, Pennsylvania. She graduated from Columbus College of Art and Design with a Bachelor of Arts and has been creating art for more than forty years.
Known for her story quilts, Williams Brewer uses symbolism, textile, and fabrics to explore African-American history, generational healing, and the spirituality of her culture.
Tina Williams Brewer's work has been widely displayed both locally and internationally including exhibitions at the United States Embassy in Ghana and the American Craft Museum in New York City. Her work has been recognized by the American Arts in Embassy Program for more than twenty years, and she is the recipient of the Commonwealth of Pennsylvania Governor's Awards for the Arts.
Her work is held in the permanent collections of the Westmoreland Museum of American Art, The State Museum of Pennsylvania, and The African American Museum of Dallas. This past year, her work was featured in Three Artists (Three Women), a spotlight exhibition of women artists at the University Art Gallery in Pittsburgh.
In honor of our new partnership with Tina Williams Brewer, we have curated an online spotlight presentation of her work which can be visited in our online viewing room. To see this exhibition, click the link below.