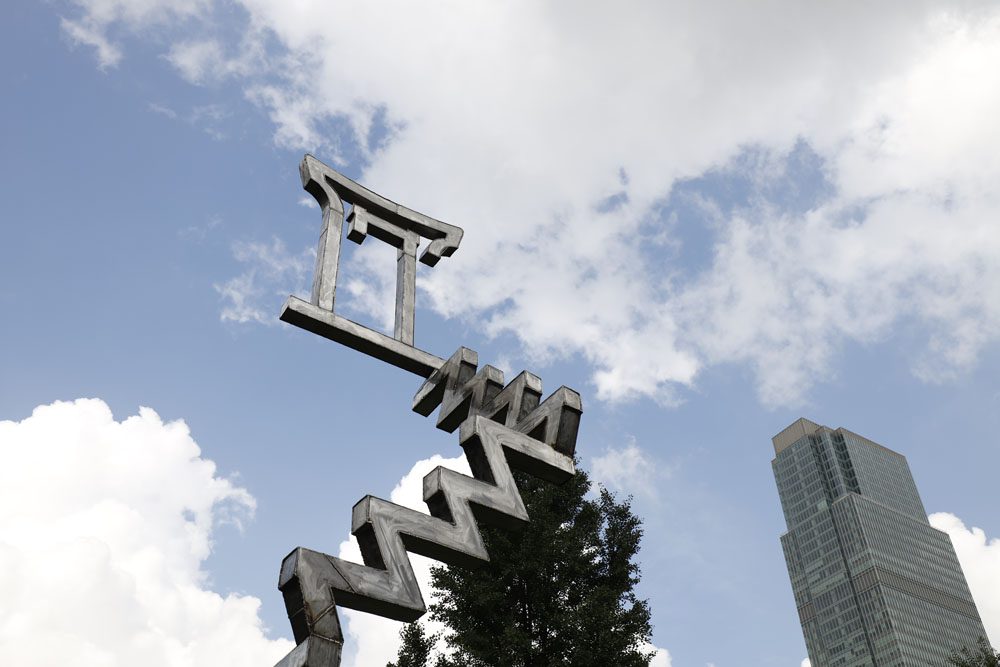 Juan Garaizabal's Ever Time Gate was selected as one of the top 10 works in the 2020 Jing'an International Sculpture Project, a biennial exhibition founded in 2010 and held at Jing'an Sculpture Park in Shanghai.
Organized around the theme of "Reshaping Space," the exhibition, which brings together 55 works by 29 artists, including Richard Long and Julian Opie, explores the intersection of public art and urban renewal.
Other selections among the top 10 included "Arbre à palabres" a tree-style installation of plastic, metal, and cement, by Cameroonian artist Pascale Marthine Tayou, and "Silver Mambo," a group of large sculptures by Fake Studio in China.
According to Shine, the digital project of Shanghai Daily, the exhibition, which has been extended through April 2021, saw 450,000 visitors and 120,000 did an online tour.