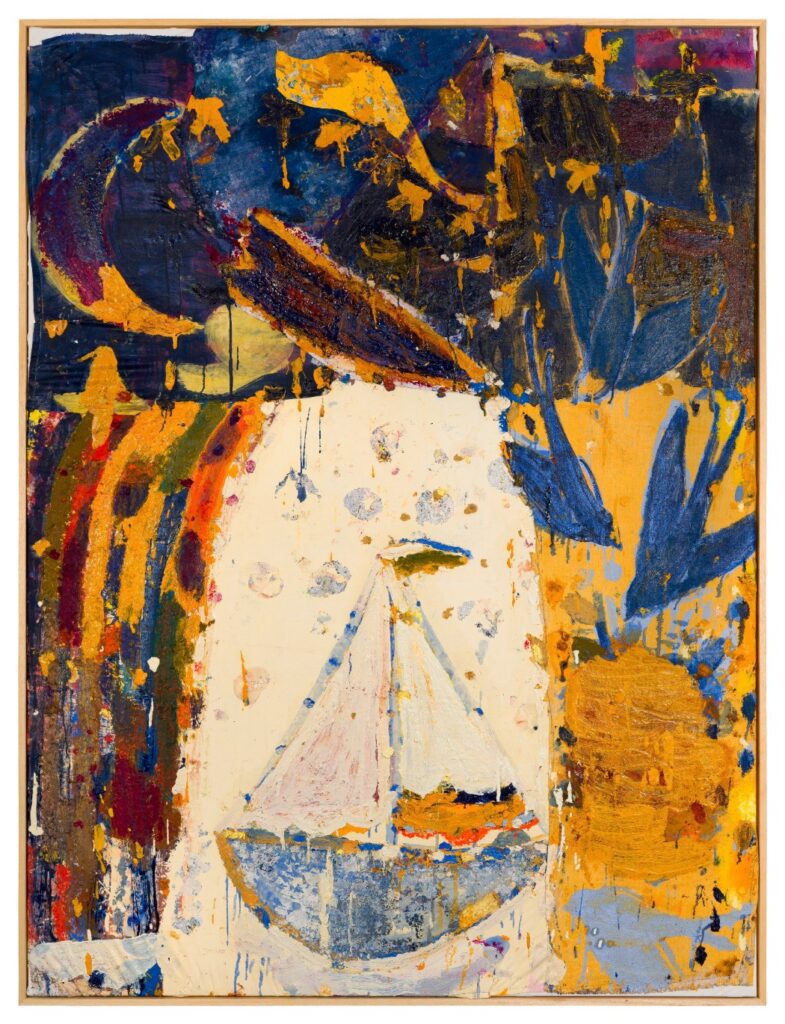 De Buck Gallery is pleased to present a selection of new works by Gommaar Gilliams. This presentation is in advance of the exhibition "The Cabin La: A Curated Flashback!" at the Green Family Art Foundation in Dallas, Texas. Opening Saturday, February 17, that exhibition at the permanent space on Flora Street in the Dallas Arts District, presents 42 works made during the last seven years by artists who took part in The Cabin LA, a residency program run by Danny First.
Oscillating between abstraction and representation, Gommaar Gilliams weaves colors and textures with both allegorical symbols and human figures. Compositions framed in celestial elements and wreathes of textural flora beckon the viewer into lush spaces filled with fairytale castles and animals in motion. Gilliams' motifs are dreamy, but intentional–the artist references both the history of painting and the history of art through this body of work. He examines the way that humans search for and utilize repeated symbolic imagery throughout time periods and cultures, tapping into our shared desires and our shared wonder for the natural world.
Gilliams' unique painting process reflects his interest in the ways in which a layered surface can mirror the conceptual layering of stories and memory. The works begin with an acrylic dye process in which Gilliams allows the paint to soak and stain the fibers of his fabric, a process he feels allows the color to be "inside" the fabric.
Date
January 18, 2023 - February 28, 2023
Artist(s)