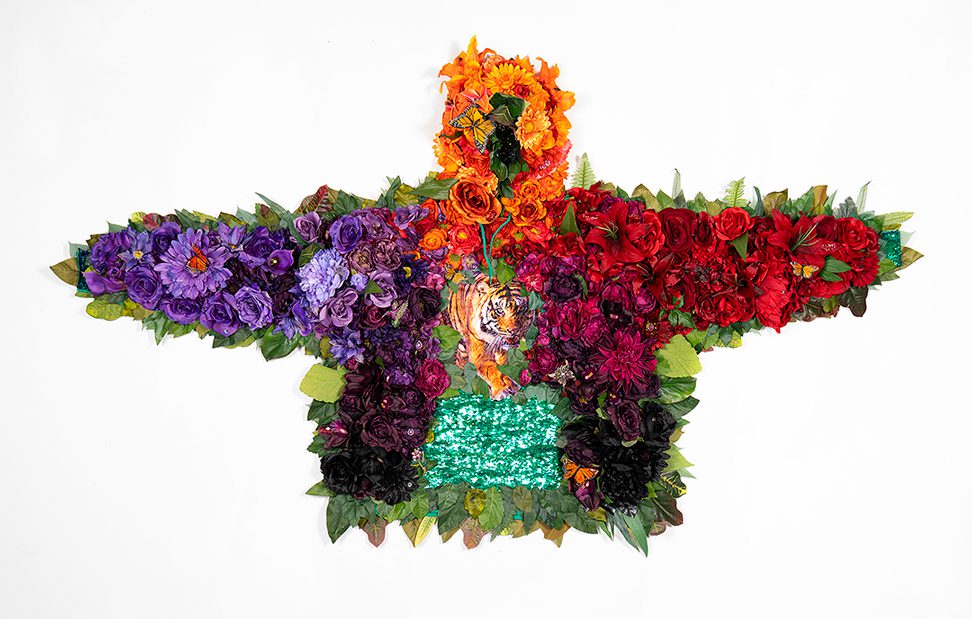 FRONT International returns to the Cleveland Triennial for Contemporary Art 2022. The show, entitled Oh Gods of Dust and Rainbows, will run from July 16 through October 2, 2022. The title pays homage to Langston Hugh's 1957 poem, "Two Somewhat Different Epigrams." Much like the intentions of the poem, Oh Gods of Dust and Rainbows looks into the balance between joy and suffering, and "embraces art as an agent of transformation, a mode of healing, and a therapeutic process." In a time of tragedy and loss, FRONT 2022 is an exploration on how artmaking helps us transform and heal.
Two Somewhat Different Epigrams (1957)

I
Oh, God of dust and rainbows, help us see
That without dust the rainbow would not be.

II
I look with awe upon the human race
And God, who sometimes spits right in its face.

– Langston Hughes
This year's triennial spans over twenty sites across Ohio, in Cleveland, Akron, and Oberlin. Cleveland's Transformer Station serves as the "exhibition hub" and starting point for visitors. The city's renovated 1924 railway station now serves as a contemporary art venue and cultural center.
Baltimore-based interdisciplinary artist Devan Shimoyama is featuring one of his signature sculptural 'hoodies' at the upcoming exhibition. Created in 2022, Shimoyama produced his most recent iteration of his 'hoodie' series. The artist's 'hoodies' are realist, sculptural masterpieces. Shimoyama incorporates a variety of nontraditional materials – including artificial flowers and sequins – to take the shape of this ubiquitous piece of clothing, specifically to Black communities across the U.S.
Metaphorically, Shimoyama's works may be presented as an additional layer of Black masculinity. Through this series, the artist recognizes some universal truths in the face of perpetual racism: these 'hoodies' symbolize the necessity of unity amongst Black men.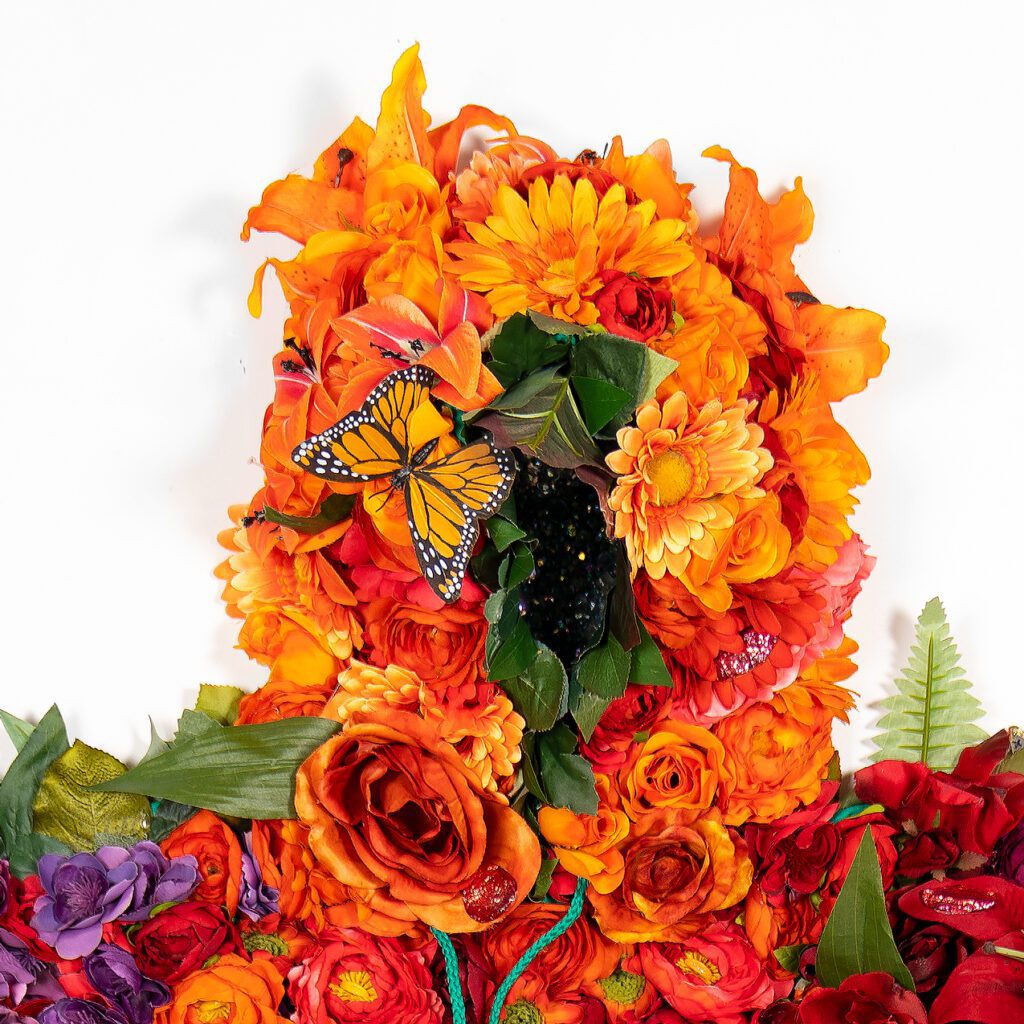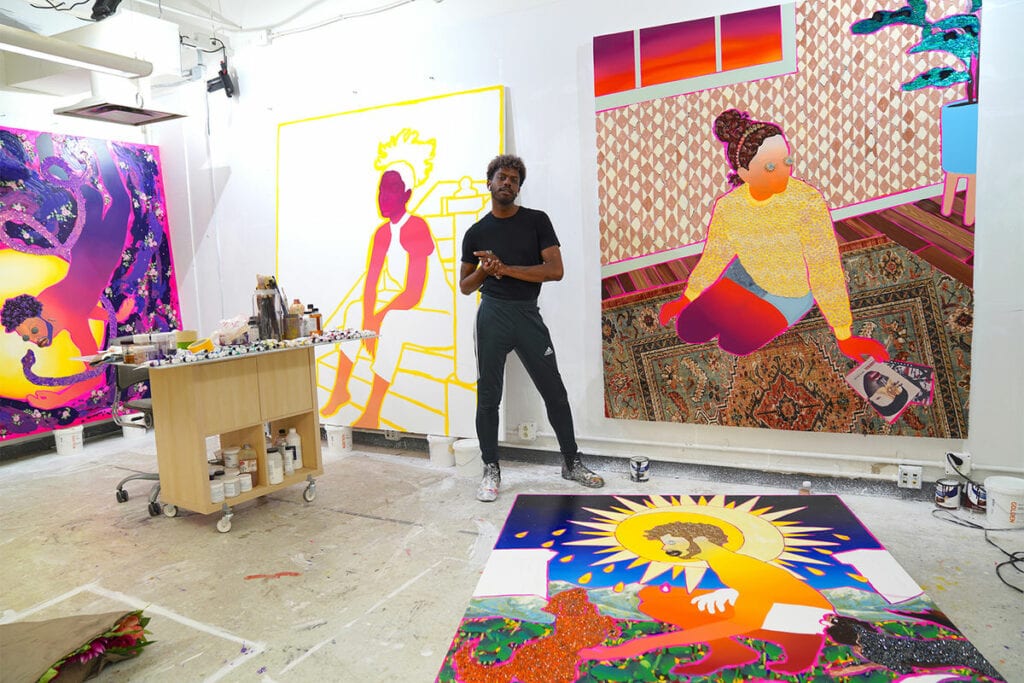 On the Artist
A visual artist working primarily in the realm of self-portraiture and narratives inspired by classical mythology and allegory, Devan Shimoyama seeks to depict the black queer male body as both desirable and desirous. Exploring the mystery in the process of understanding his origins and also investigating the politics of queer culture, his work showcases the relationship between celebration and silence in both queer culture and sexuality. Shimoyama's composition is inspired from the canons of the masters Caravaggio and Goya, adding a more contemporary expression and unique sensuality. Through the use of materials including splattered paint, stencils, black glitter, rhinestones, and sequins, Shimoyama creates pieces that capture the intangible magic of the human spirit.
Location
Transformer Station
Cleveland, OH
Date
July 16, 2022 - October 2, 2022
Artist(s)