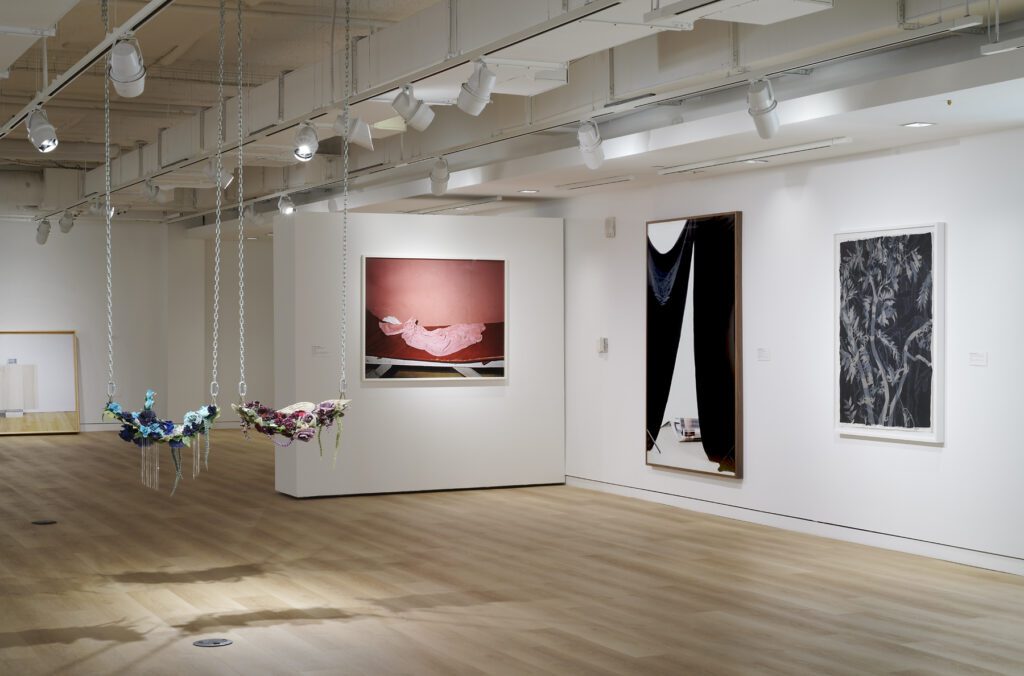 Museum of the African Diaspora
685 Mission Street
San Francisco, CA 94105
March 31 – August 21, 2022
Curated by Monique Long, "Elegies: Still Lifes in Contemporary Art" is an international group exhibition at the Museum of the African Diaspora in San Francisco. The exhibition runs through August 21, 2022 and consists of various understandings of 'still lifes' within the framework of Black diasporic identities, histories, and collective experiences. Specifically, two parallels: an examination of still lifes in art history and how that history is connected to Black figuration. A combination of painting, photography, sculpture, printmaking, performance, and installation, "Elegies" begs the question, "how does an artist create work about the body without the body being present?" in regards to Blackness — resulting in political and historical interventions.
Artists in this exhibition include Sadie Bennett, Leslie Hewitt, Toyin Ojih Odutola, Awol Erizku, and Devan Shimoyama. Shimoyama's work, For Tamir VII, 2019, is featured prominently in this exhibition. It is a representation of the innocence of young Black men who were tragically and pointlessly killed. In sculpture, Shimoyama creates objects of mourning for Trayvon Martin and Tamir Rice. He uses a variety of found and repurposed materials, such as silk flowers, rhinestones, and jewelry, to bring layers of interpretations and contextualizations for his audiences.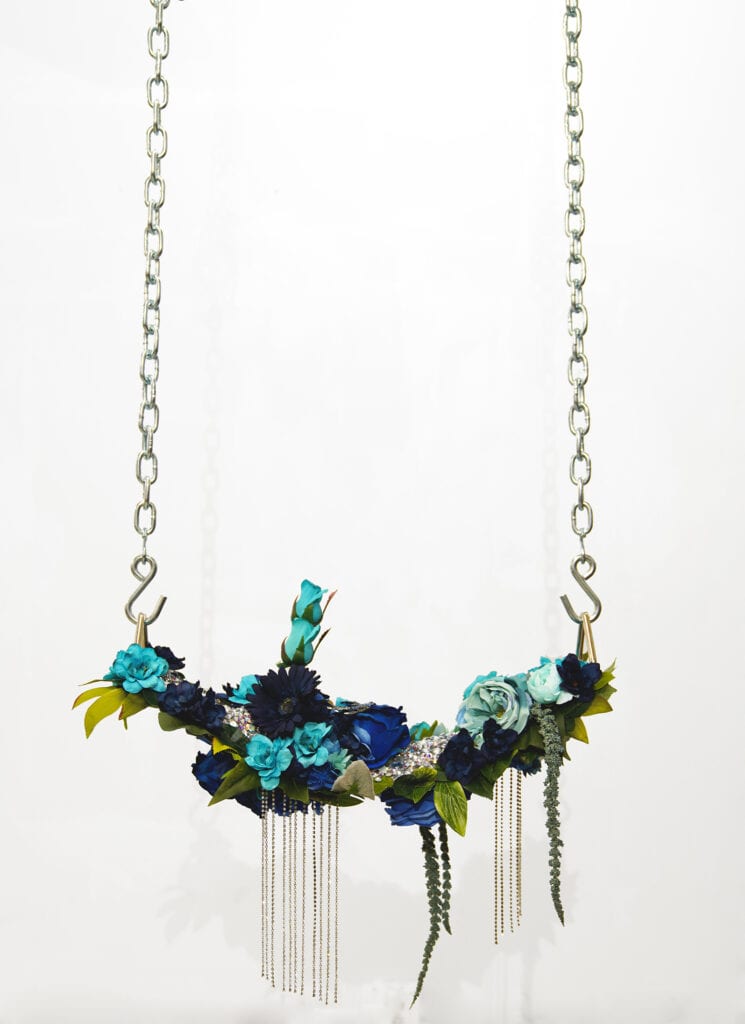 MoAD hosted a talk on April 28, featuring curator Monique Long, artists Sadie Barnette and Devan Shimoyama, and the museum's Director of Exhibitions and Curatorial Affairs Elena Gross. The discussion focused on the exhibition's themes. Shimoyama noted that he "associate[s] the word 'elegy' with a poem."
Watch the full artist talk below.
Location
Museum of the African Diaspora
San Fransisco
Date
March 31, 2022 - August 21, 2022
Artist(s)