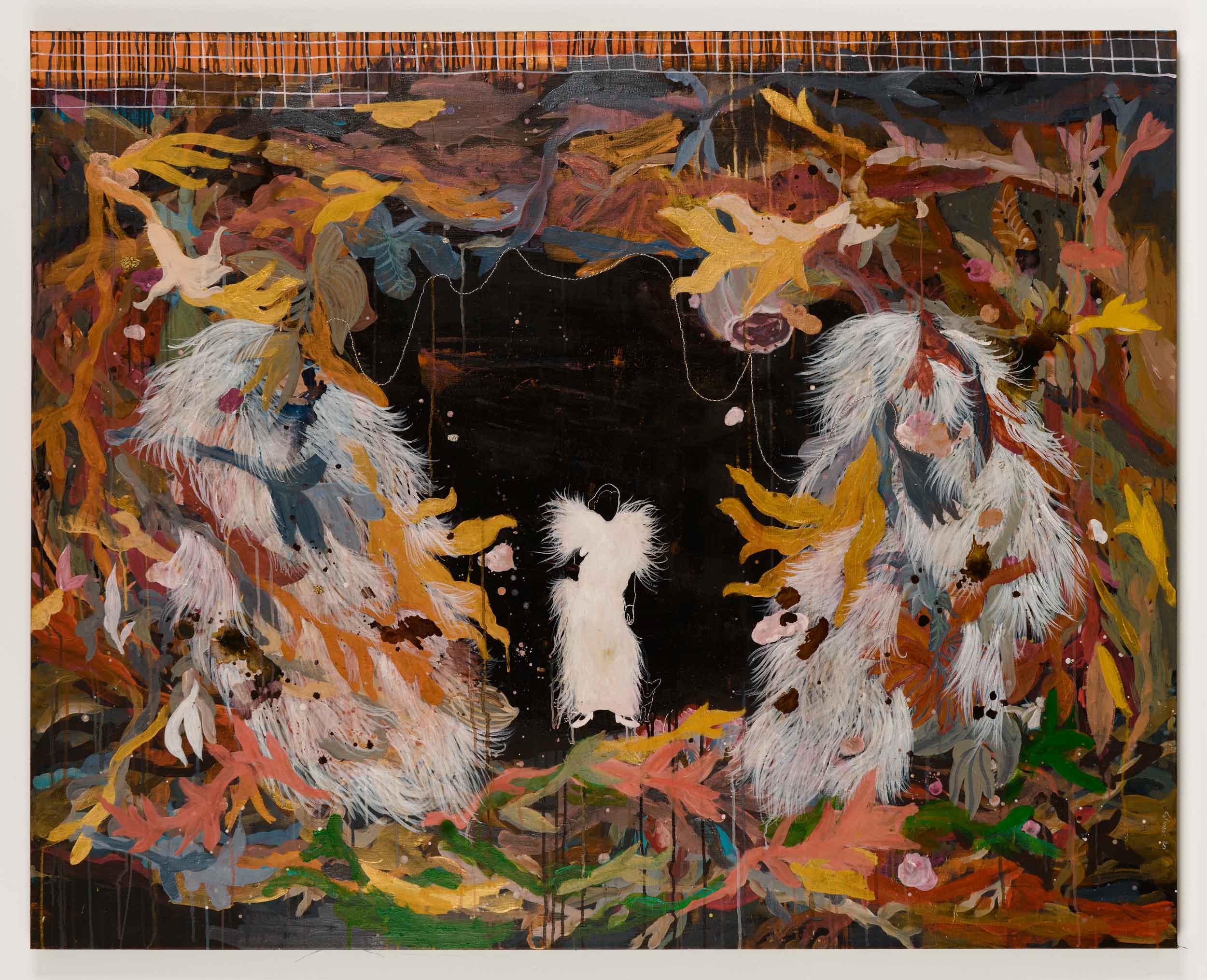 A number of curators, gallerists and art writers including Susanna Temkin, Leilani Lynch, Heike Dempster, Sarah Arison, and Elizabeth Denny have selected artists Marielle Plaisir, Devan Shimoyama and Hiba Schahbaz among their top picks of UNTITLED, ART Miami Beach 2020. The selections were part of a new series in which the fair tapped cultural tastemakers, international curators, and gallerists to share their selections from UNTITLED. See below for their selections.
For her top picks at UNTITLED, Leliani Lynch, curator at The Bass Museum of Art, selected artist Marielle Plaisir's A. Franklin, The Malediction of Cham (see above) from a new series. You can see more in this series in our new online viewing room "Marielle Plaisir: The Malediction of Cham," which opened December 10.
About the work, Lynch writes:
"A. Franklin, The Malediction of Cham (2020) is part of new series that pays homage to important Black figures, here evoking the persona of Aretha Franklin within a whimsical landscape. The work deftly balances lightness and gravity, between the feathery brushstroked forms, and the gridded top section, as well as the thin chain-like garland that, upon closer inspection, one finds is embroidered by puncturing the canvas."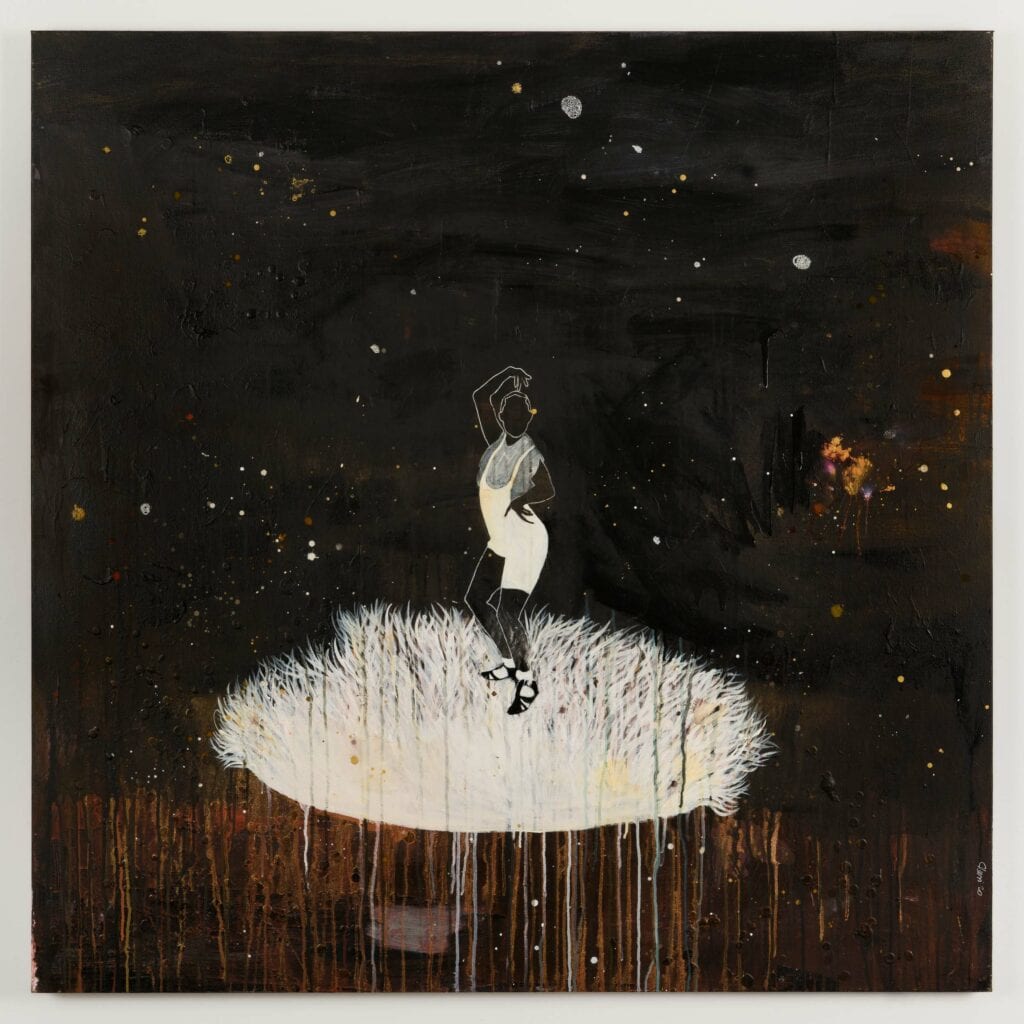 Susanna Temkin selected Plaisir's J.Baker, The Malediction of Cham from the same series.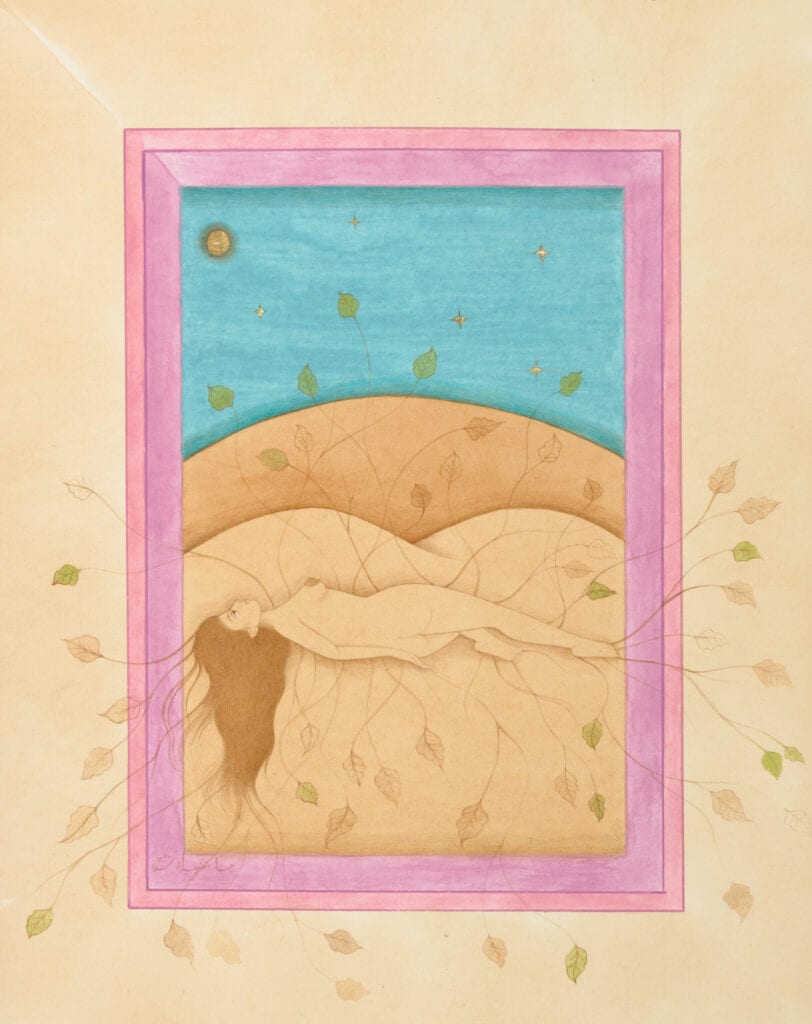 Sarah Arison, president of the Arison Arts Foundation, selected Hiba Schahbaz's Roots (After Frida), 2020.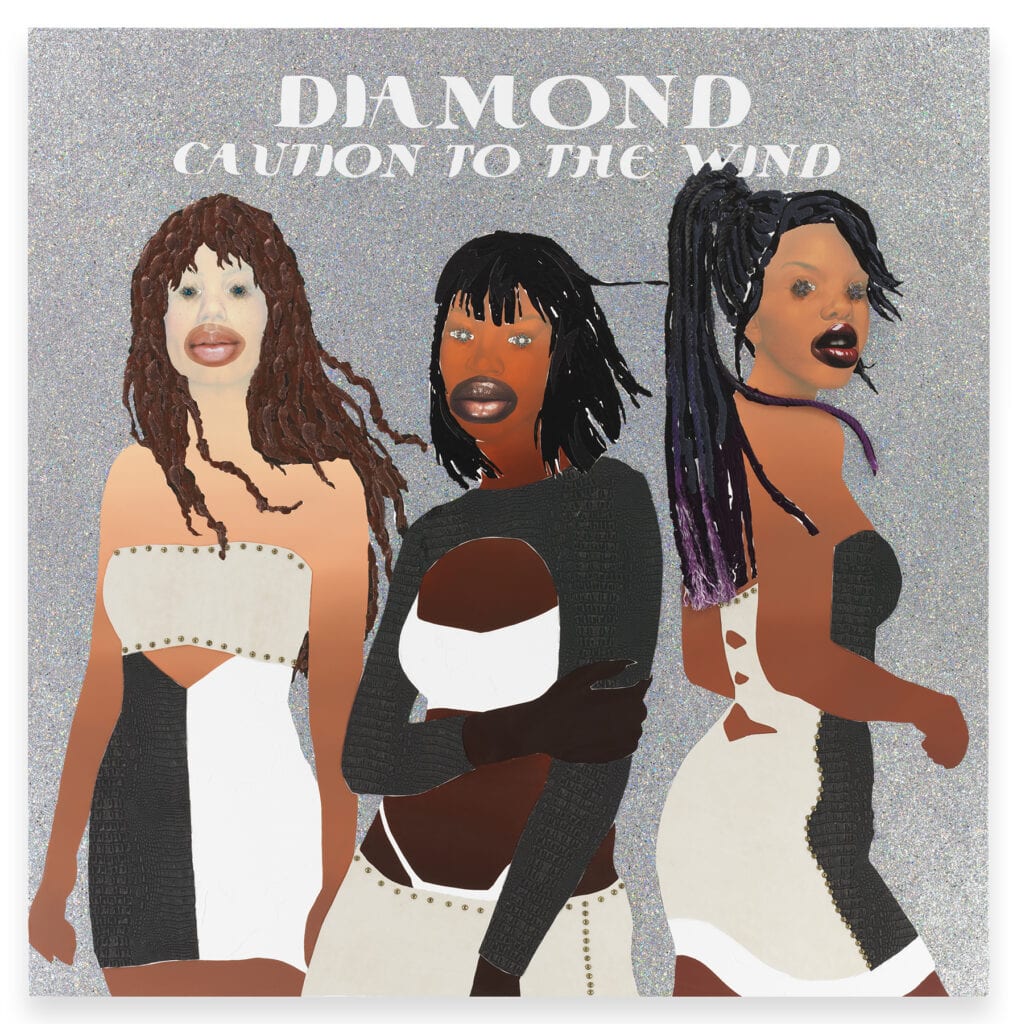 Gallerist Elizabeth Denny, of Tribeca's Denny Dimin Gallery, selected Hiba Schahbaz's Pink Mountain among her top picks at the fair. Schahbaz's Pink Mountain was also among Art writer Heike Dempster's selections as were Devan Shimoyama's Caution to the Wind, and Plaisir's M. Ali, The Malediction of Cham.